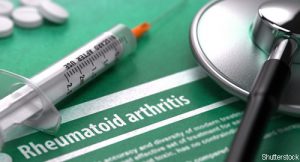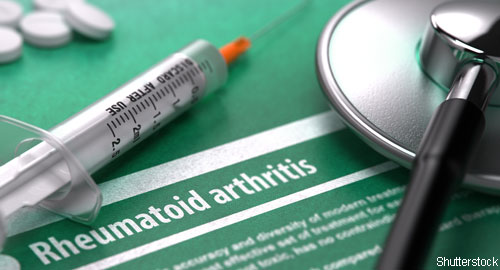 ATLANTA—The incidence and prevalence of rheumatoid arthritis (RA) varies between populations in different geographic areas and over time. Understanding these trends can help rheumatologists identify and treat specific subsets of RA, which can affect patients differently, according to Elena Myasoedova, MD, PhD, associate professor in the Division of Rheumatology at the Mayo Clinic, Rochester, Minn. Dr. Myasoedova and colleagues, who shared findings from a population-based incidence cohort of RA patients at the 2019 ACR/ARP Annual Meeting, have been investigating the epidemiology of RA through a series of studies.
RA Epidemiology
Understanding the incidence of RA has been the subject of study for almost two decades. Dr. Myasoedova points to a 2002 study that showed a progressive decline in the incidence of RA over 40 years (1955–1994). The findings were "consistent with other studies on RA epidemiology from different centers worldwide."1
In a 2010 study, Dr. Myasoedova and colleagues assessed the incidence and mortality impact of RA in patients in Olmsted County, Minn., in 1995–2007 vs. 1985–1994. They showed a slight increase in incidence and prevalence of RA between 1995 and 2004, primarily in women.2
In the research presented in 2019, they evaluated RA incidence trends in a population-based inception cohort of RA patients from 2005–2014. The individuals studied were age 18 and older and fulfilled the ACR 1987 classification criteria for RA between Jan. 1, 1985, and Dec. 31, 2014. Incidence rates were calculated for rheumatoid factor (RF) positive vs. negative RA.3
Results showed a stable incidence of RA overall from 2005 to 2014, but an increase in RF-negative RA disease and a decrease in RF-positive RA, based on the 1987 ACR criteria. This overall trend remained similar throughout the complete study period. Additionally, researchers found smoking rates declined and obesity rates increased from earlier decades to more recent years. Patients were more likely to develop an erosion in the first year of RA compared with cohorts in previous studies evaluating RA incidence in earlier decades.
Seronegative RA
Seronegative RA does not show the presence of RF or anti-cyclic citrullinated peptides (anti-CCPs) in the blood. In certain cases, patients with seronegative RA may be diagnosed with other rheumatologic diseases , such as gout, psoriatic arthritis or osteoarthritis.
Because seronegative RA can be challenging to diagnose, delayed treatment initiation may occur and negatively affect patient outcomes, Dr. Myasoedova explains. Also, patients with seronegative RA may be less likely to achieve remission, possibly due to the delayed intervention from the time of first joint swelling to fulfillment of the ACR/European League Against Rheumatism classification criteria and initiation of disease-modifying anti-rheumatic drug therapy and achievement of remission.4 She says these findings show increased incidence of RF-negative RA, suggesting the need for the increased awareness and timely recognition of RF-seronegative subset of RA by physicians.