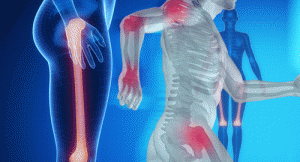 On Aug. 12, the Osteoarthritis Action Alliance (OAAA) named three winners of its first small grants program, after culling a robust field of applications that surprised even the programs' directors.1 The alliance, a coalition of public health leaders with the stated goal of "elevating osteoarthritis as a national health priority," announced the grant program in April 2015 and accepted proposals just a month later. Despite the brief window, OAAA received letters of intent from 51 organizations based in 21 states. Of those, 38 organizations from 19 states submitted full applications.
You Might Also Like
Also By This Author
Grants Program Officer Yvonne Golightly, PT, PhD, says the "overwhelming response" shows just how starved for funding arthritis education and physical activity resources are in communities around the country.
ADVERTISEMENT
SCROLL TO CONTINUE
"There is a real interest in the community for increasing opportunities for physical activity among individuals with arthritis," adds OAAA Director Leigh Callahan, PhD. "Small organizations are a lot more prepared than we actually anticipated to develop or implement existing evidence-based programs in their community. And they have the ability to do that with what we consider a modest amount of money. The most we were able to award was $25,000."
The programs funded were:
ADVERTISEMENT
SCROLL TO CONTINUE
The Arizona State University and the Salt River Pima-Maricopa Indian Community Wellness Program, WellPath—The program aims to evaluate the feasibility of implementing two evidence-based arthritis management programs, Fit and Strong! and an online, chronic disease, self-management arthritis program dubbed, Better Health, Better Choices—Arthritis;
The Associated Recreation Council of Seattle—The Council will use its funding to "extend the reach and impact" of its Back in Motion Fitness Program, which offers physical activity through Seattle's municipal parks and recreation office; and
The Texas State University Employee Wellness Pilot Program—The pilot project plans to introduce multifaceted arthritis programming, including general education for chronic disease, nutrition education, counseling for weight management and evidence-based physical activity.
Each funded proposal harkens back to the OAAA's 2011 report, Environmental and Policy Strategies to Increase Physical Activity among Adults with Arthritis. The report focused on promoting the benefits of physical activity and pushing for new ways to make it more convenient and accessible to people with arthritis. The approach is to have community organizations implement programs in six areas that OAAA says "play particularly crucial roles in reaching, influencing and sustaining physical activity": community and public health; health care; transportation, land use and community design; business industry; park, recreation, fitness and sports; and mass media and communication.