Maria Dall'Era, MD, Named Chief of UCSF Division of Rheumatology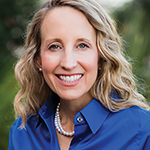 Maria Dall'Era, MD, the Jean S. Engleman Distinguished Professor in Rheumatology and director of the University of California, San Francisco (UCSF) Lupus Program and the Rheumatology Clinical Research Center, signed the offer letter to become chief of the division one week before Gov. Gavin Newsom issued the stay-at-home order due to the coronavirus pandemic.
You Might Also Like
Explore This Issue
March 2021
Also By This Author
"It has been a very humbling and interesting time," she says of the timing for her transition to the new post. Her immediate task was to meet with the rheumatology faculty members to understand their individual needs within the division, an activity that took place via remote video conferencing. Dr. Dall'Era says she felt fortunate, because "I have a fantastic faculty and staff, and having grown up in the division, I already had personal relationships with many of them."
ADVERTISEMENT
SCROLL TO CONTINUE
Not only is Dr. Dall'Era a Bay Area native, she has spent her entire medical career at UCSF. Following her undergraduate degree in immunology from UC Berkeley, where she worked in the laboratory of Nobel laureate James P. Allison, PhD, she obtained her medical degree from UCSF. She did her residency, became chief resident and did her rheumatology fellowship there as well, and joined the faculty in 2004.
The choice to enter medical school was driven by her interest in research, coupled with the desire to apply discoveries to her care of patients. She recalls that while she was chief resident, she was drawn to the fact that during weekly conferences and grand rounds, the rheumatology patients were often the most enigmatic. "They often presented diagnostic dilemmas, with pleomorphic systemic manifestations," she says.
ADVERTISEMENT
SCROLL TO CONTINUE
Further investigation convinced her that rheumatology was "the perfect intersection between my interest in solving puzzles, taking care of patients and my interest in immunology."
Her attraction to specializing in lupus was an outgrowth of work with her mentor, David Wofsy, MD, a prominent laboratory researcher who had transitioned his career to clinical trials in lupus.
Dr. Dall'Era's primary research has focused on developing novel therapies and conducting clinical trials in lupus. She is also the principal investigator of a population-based SLE longitudinal cohort funded by the Centers for Disease Control and Prevention and is co-chair of the steering committee for the Lupus Clinical Investigators Network.
ADVERTISEMENT
SCROLL TO CONTINUE
Her aim as chief of the division is to do everything she can to help her faculty, staff and trainees succeed, and keep UCSF rheumatology moving forward with new initiatives while continuing to address the ongoing challenges posed by the pandemic. At the same time, she says, she has also begun to implement long-standing changes that support her vision for the division.
"When we finally emerge from this pandemic, it will be important for our faculty, staff and trainees to know that we are making progress and that the future of our division is very bright indeed."