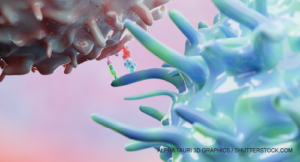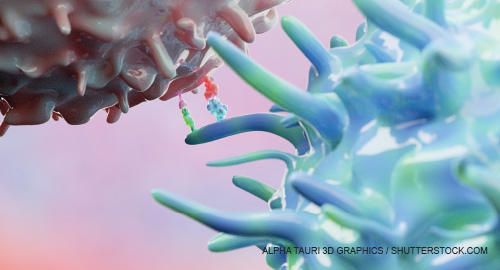 Research in The New England Journal of Medicine has opened new avenues for exploring the pathophysiology of disease flares in rheumatoid arthritis.1 Through longitudinal genomic analysis, researchers have identified a naive B cell signature prior to rheumatoid arthritis flares, as well as a type of mesenchymal cell, that may play an important role in flare pathways.
You Might Also Like
Explore This Issue
December 2020
Also By This Author
Background
The first author of the paper, "RNA Identification of PRIME Cells Predicting Rheumatoid Arthritis Flares," Dana E. Orange, MD, assistant professor of clinical investigation at the Rockefeller University and assistant attending rheumatologist at the Hospital for Special Surgery, New York, explains, "We started this study because we noticed a gap in understanding how rheumatoid arthritis develops—a gap between the known risk factors for developing a diagnosis of rheumatoid arthritis and the actual patient experience of flares."1
ADVERTISEMENT
SCROLL TO CONTINUE
Although researchers have identified certain genes and environmental factors, such as smoking, that increase the risk of rheumatoid arthritis, much about the immediate cause of disease flares remains poorly understood. To help address these questions, Dr. Orange et al. collected longitudinal genomic data from a cohort of patients, allowing the authors to compare differences in gene expression prior to flares, during flares and during quiescence.
As pointed out in an accompanying editorial, previous analyses utilizing micro-
array technology had not yielded a great deal of helpful information about differences in gene expression associated with levels of disease activity.2 These earlier studies had only been able to sample sparsely—every three months or less frequently. Dr. Orange points out that with such data sets, it's difficult to look at flares in a granular way. The researchers attempted to collect a much greater swath of data, hoping to look at differences in genetic expression that might be occurring just prior to flare.
ADVERTISEMENT
SCROLL TO CONTINUE
Longitudinal RNA Sequencing Analysis
The study authors used RNA sequencing to identify patterns of gene expression from one index patient with rheumatoid arthritis. Self-administered fingerstick blood specimens from 364 time points encompassed eight flares over four years. They eventually added information from an additional 235 time points from three more rheumatoid arthritis patients.
The patients assessed their disease activity using the Routine Assessment of Patient Index Data 3 (RAPID3) questionnaire, which compiles scores of patient-perceived pain, functional impairment and a global health impression. Physician assessments of disease activity were also performed at monthly clinic visits using both RAPID3 and the Disease Activity Score 28 (DAS28), as well as with standard blood count tests.
First, the team looked at gene expression differences between baseline and flare. They noticed an increase in the expression of genes related to inflammation during the flare, such as those reflecting an increased white blood cell count, which corresponded to flares as assessed by the patient (via the RAPID3).