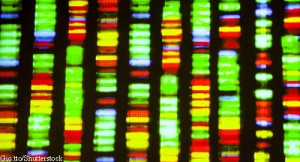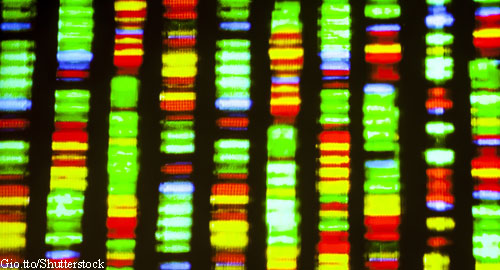 Many children come to pediatric clinics with periodic fevers resulting from undefined, systemic autoinflammatory disease. A study published in the Annals of Rheumatic Diseases described clinical characteristics, treatment outcomes and genetic findings in 187 patients.1
You Might Also Like
Also By This Author
"Recurrent fever is a common complaint in childhood," says co-lead author Joost Frenkel, professor of pediatrics at Utrecht University, The Netherlands. "Some have definite hereditary disorders that have been examined extensively. In the vast majority of patients with systemic autoinflammatory disease, no mutant gene can be identified, and this group has never been described in any detail."
Eurofever Register Finds Patients
To address these issues with an ultimate aim of achieving better diagnostic and treatment options, researchers extracted clinical and genetic data from the Eurofever registry, an international registry that collects retrospective data on patients with autoinflammatory diseases.
Seven of the 187 study patients had a chronic disease course, and the rest were classified as recurrent. The median age at onset was 4.3 years. The patients had a median number of 12 episodes of recurrent fever per year, with a median duration of four days.
ADVERTISEMENT
SCROLL TO CONTINUE
The most common symptoms in addition to recurrent fever were arthralgias, myalgias, abdominal pain, fatigue, malaise and mucocutaneous manifestations. Relatives had also reported symptoms in 24 cases.
Patients & Patterns
"Autoinflammatory diseases are an expanding group of inherited and multifactorial diseases," says co-lead author Marco Gattorno, MD, of the Center for Autoinflammatory Diseases and Immunodeficiency at IRCCS Instituto Gianna Gaslini, Genoa, Italy. "Besides a few rare, inherited monogenic and some other well-defined multifactorial conditions, patients present with a phenotype strongly consistent with an autoinflammatory condition that cannot be properly classified in any of the known conditions. These patients represent more than 60–70% of the individuals presenting to tertiary centers for autoinflammatory diseases and are gathered under the term of undefined autoinflammatory diseases."
Most participants responded well to non-steroidal anti-inflammatory drugs (NSAIDs), corticosteroids, colchicine and anakinra. Complete remission was seldom achieved by NSAID use alone.
ADVERTISEMENT
SCROLL TO CONTINUE
"We found a wide variety of clinical presentations in a cohort of 187 patients," says Prof. Frenkel. "However, within this group some patterns emerged."
Patients with pericarditis (n=11) were older at disease onset (33.8 years) and had fewer yearly episodes of fever (3.0/year). Those with intellectual impairments were younger at disease onset (2.2 years) and often had family members who also had systemic autoinflammatory disease.