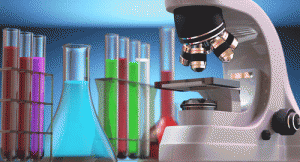 New research suggests that T cell exhaustion appears to play an important role in the determination of autoimmune disease pathology. The investigation into the immunological transcription signature was conducted by Eoin F. McKinney, PhD, a research fellow at the University of Cambridge School of Clinical Medicine in the U.K., and colleagues. Their results were published online June 29 in Nature.
Also By This Author
"We show that the balance between co-stimulatory and co-inhibitory signals that shape T cell exhaustion coincides with opposite clinical outcomes during autoreactive and anti-viral immunity," write the authors in their paper. "This at once allows prediction of outcome during infection and autoimmunity, and creates the potential for targeted therapeutic exhaustion of an autoimmune response in those predicted to follow an aggressive disease course. That this association is apparent in multiple autoimmune and inflammatory diseases emphasizes the importance of signals shaping T cell exhaustion in driving risk of relapse or recurrence (prognosis) rather than disease susceptibility (diagnosis) or immediate severity (disease activity), and suggests that targeted manipulation of these processes may lead to new treatment strategies that extend beyond the conditions discussed here."
ADVERTISEMENT
SCROLL TO CONTINUE
The investigators explain that a non-exhausted T cell is driven via CD2-induced co-stimulation. In contrast, T cells become exhausted via stimulation through the inhibitory receptor programmed cell death protein 1 (PD-1). The researchers have, thus, flagged PD-1 as a potential therapeutic target for the induction of exhaustion in T cells.
To further explore the plausibility of such a therapeutic approach, Dr. McKinney and colleagues identified a surrogate marker for the co-stimulation/exhaustion signature. They then examined patients to determine if there was an association between good clinical outcome and the signature. First, they looked at patients with chronic hepatitis C virus (HCV) infection. A combination of interferon and ribavirin therapy is associated with increased virus-specific T cell responses and consequent viral clearance in half of patients with chronic HCV infection who are treated with the therapeutic regimen. The investigators found that patients who responded best to the HCV therapy had the optimal stimulation/exhaustion signature. The same was true for individuals who were successfully vaccinated against infectious diseases.
ADVERTISEMENT
SCROLL TO CONTINUE
"We next asked whether surrogate detection of T cell co-stimulation/exhaustion modules could predict progression of other autoimmune diseases. Idiopathic pulmonary fibrosis (IPF) is a progressive interstitial lung disease characterized by both autoantibodies and autoreactive CD4 T cells," wrote the authors. They found that an unfavorable co-stimulation/exhaustion signature was associated with poor outcomes in patients with IPF, as well as other autoimmune and inflammatory diseases.