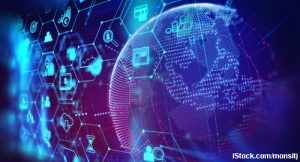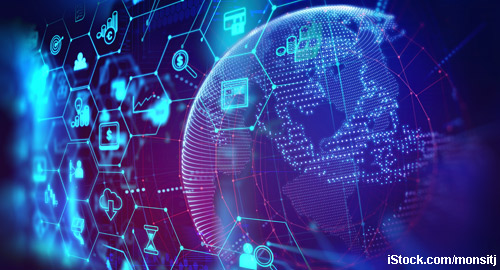 Editor's note: ACR on Air, the official podcast of the ACR, dives into topics important to the rheumatology community, such as the latest research, solutions for practice management issues, legislative policies, patient care and more. Every month, host Jonathan Hausmann, MD, a pediatric and adult rheumatologist in Boston, interviews healthcare professionals and clinicians on the rheumatology front lines.
Also By This Author
In a series for The Rheumatologist, we provide highlights from these relevant conversations. Listen to the podcast online at https://acronair.org, or download and subscribe to ACR on Air wherever you get your podcasts.
ADVERTISEMENT
SCROLL TO CONTINUE
To say the COVID-19 pandemic changed healthcare is an understatement of vast proportion. One of the myriad changes has been the expanded use of telemedicine, enabling more patients to consult with their clinicians from anywhere and providers to be compensated for delivering that care.
In episode 20 of ACR on Air, Dr. Hausmann discussed the pros and cons of, and best practices for, telemedicine with two guests: Aruni Jayatilleke, MD, director of the Rheumatology Fellowship Training Program at Temple University, Philadelphia; and Christine Peoples, MD, clinical assistant professor of medicine in the Division of Rheumatology and Clinical Immunology at the University of Pittsburgh Medical Center. Dr. Jayatilleke helped craft the ACR telehealth guidance, and Dr. Peoples is the director of the rheumatology telemedicine program at the University of Pittsburgh.
ADVERTISEMENT
SCROLL TO CONTINUE
'The Buffet of Choices'
Dr. Peoples: A variety of telemedicine modalities are available in terms of traditional in-person visits, visits at a telehealth center, home video visits, telephone visits and e-consults. You have all of these choices and need to decide what the best choice is for that patient at that time. It's complex in terms of deciding the overall plan for each visit and their care going forward. Yet the take-home [lesson] is that the variety is there. We have the buffet of choices, but how can we best use the buffet for that patient and [their] treatment?
Dr. Hausmann: I guess that depends on whether physicians will continue to be reimbursed for telehealth visits. I love that idea of having the buffet of options [that] you can select. If you're a patient with rheumatoid arthritis and you are stable, it could be perfectly reasonable to do a telemedicine visit. Maybe for more complex patients or those with a question of vasculitis, seeing them in [the] clinic [may] be best.
Optimizing Telemedicine Visits
Dr. Hausmann: What can rheumatologists and patients do to optimize telemedicine appointments?
Dr. Jayatilleke: From the perspective of seeing patients in their home [via telemedicine], obtaining records and working through things in advance is really important. [That means] making sure we get all the information about who the patient is, documenting their consent to be seen remotely, getting some reasonable identification and making sure their identifying details are correct in their charts. Then walking through the process of how the visit will go, and ideally, having people prepare just as they prepare for office visits. Still, it is an additional demand on the staff who are also dealing with in-person care.
Dr. Peoples: It's important to have a game plan for simple things, such as medication reconciliation. (Our staff calls the patient prior to the appointment to review medications.) Any information you can get from the patient about their disease activity is helpful. [The conversation] doesn't have to be long; [the patient] can [provide] just the highlights they want to talk about.
I provide reassurance that if we can't get to everything, we [will] make a plan to get through it at a later date. I encourage a lot of my patients to keep a diary of what's going on with their symptoms and overall health. Many patients take out their paper diary, and we go over everything. Sometimes, they take such good notes on what's been going on with them that we just scan that into their record.
Dr. Jayatilleke: It'd be nice to have patient-reported outcomes [entered] before the visit in a coordinated way to get some of their symptoms so you don't have to spend time doing [that during the visit].
Healthcare Disparities
Dr. Hausmann: Healthcare disparities have come to the forefront with the pandemic because we know COVID-19 is not affecting everybody equally. To what extent is telemedicine going to magnify some of those disparities? Or is there a way telemedicine will actually bridge some of that gap and promote more health equity?
Dr. Jayatilleke: I worried about that in the very beginning because there was this uncertainty about whether the audio/video visits would be reimbursed at a higher rate than the audio-only [visits]. A lot of my patients, although they're not in rural or remote areas, may not have internet-capable devices or Wi-Fi access. I was worried that we were going to leave behind those patients who didn't have that access in pursuit of the higher reimbursement.
I've been really thankful that the health emergency status has been extended. I appreciate the efforts at the ACR in advocating for that as well because it really does help my patients. Leaving behind the patients who don't have smartphones and Wi-Fi access would be a mistake.
Dr. Peoples: I always am concerned about those patients of mine [who] don't have internet access and wonder how we can get it to them. We've tried to think of different programs and how we can get to a place where they would have a strong Wi-Fi connection whether at a community center, or if we can provide the device in terms of the tablet or smartphone. We are constantly trying to think of ways to do that because [some] groups of patients [don't] have the same benefits as others.
Dr. Jayatilleke: Our hospital and hospitals nearby found that when they were reaching out to patients through the patient portals to schedule them for vaccines, they were getting a really low acceptance rate. When [they] started making phone calls, lo and behold, 80% of people were signing up. It's important to preserve that access with the audio-only patient.
The Future of Telemedicine
Dr. Hausmann: What does the future of telemedicine look like?
Dr. Peoples: I would build on my whole buffet analogy from earlier with the options. Could we have a visit at a telehealth center or even a home visit where they're not only seeing one rheumatologist, but maybe they're seeing a subspecialized rheumatologist [who] has expertise in their disease, like myositis, and we're both on the call? Or is it multi-specialty [in which] the patient is on the call or at the telehealth center and I'm on the screen—but their dermatologist or pulmonologist is on the screen, too? Can we take the concept of a multi-specialty, multi-disciplinary clinic and put that in the form of a virtual visit?
We tried to think of ways during the COVID-19 pandemic to improve new patient access. We have a triage clinic where patients can do a home video visit [to determine] what's going on, if and where they need to be seen.
---
Vanessa Caceres is a medical writer in Bradenton, Fla.
More Episodes
A new episode of ACR on Air comes out each month. Listen to this full episode and others online at acronair.org. Or download and subscribe wherever you get your podcasts.