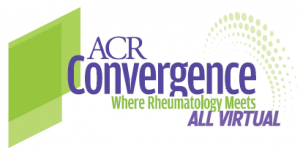 Seronegatives & Psoriatics: Navigating Therapy
Christopher Ritchlin, MD, MPH, MACR, professor and chief of the Allergy, Immunology, and Rheumatology Division at the University of Rochester Medical Center, N.Y., spoke on Seronegatives and Psoriatics: Navigating Therapy. In this wide-ranging presentation, Dr. Ritchlin discussed current and future treatment directions for psoriatic arthritis, inflammatory bowel disease (IBD) associated arthritis and reactive arthritis.
You Might Also Like
Explore This Issue
January 2021
Also By This Author
Dr. Ritchlin noted that psoriatic arthritis is a complex, heterogeneous disease that perhaps should be best understood through the lens of the different domains it can involve, such as skin, nails, peripheral arthritis, axial disease, enthesitis and dactylitis. The 2018 ACR/National Psoriasis Foundation Guideline for the Treatment of Psoriatic Arthritis provides a clear framework for how to approach therapy in this disease, as well as the means by which to determine severity of disease and the evidence to support treatment recommendations.14
ADVERTISEMENT
SCROLL TO CONTINUE
Turning to enteropathic arthritis, Dr. Ritchlin noted that IBD prevalence in spondyloarthritis is about 7% and that ankylosing spondylitis prevalence in IBD is between 10% and 39%.
When thinking about treatment options, it is important to separate patients with IBD in the form of Crohn's disease from those with ulcerative colitis and, likewise, to differentiate between peripheral arthritis and axial arthritis. These distinctions are important because each may imply different types of effective therapy; for instance, methotrexate appears to be an option in Crohn's disease and peripheral arthritis, but not in ulcerative colitis or axial arthritis.
ADVERTISEMENT
SCROLL TO CONTINUE
For reactive arthritis, the majority of patients will reach complete or near complete remission at 6 to 12 months regardless of therapy, but approximately 25% of patients develop chronic disease and require ongoing therapy. Such treatment for chronic disease may take the form of nonsteroidal anti-inflammatory drugs, intra-articular or systemic glucocorticoids, sulfasalazine, methotrexate or tumor necrosis factor inhibitors.
Rheumatoid Arthritis
Arthur Kavanaugh, MD, professor of medicine and director of the Center for Innovative Therapy in the Division of Rheumatology, Allergy & Immunology at the University of California, San Diego, discussed rheumatoid arthritis and reflected on the dramatic changes he has seen in the field over the past several decades. A number of studies were discussed, but perhaps most helpful were the larger questions that Dr. Kavanaugh pondered regarding future directions in rheumatoid arthritis: Will automated scoring systems for radiographic progression of disease replace human interpretation of X-rays and other imaging studies? Will big data and smart technology allow for methods by which to track patient compliance with prescribed medications? Will useful biomarkers of disease be developed and used to evaluate clinical activity in rheumatoid arthritis? Will biosimilars help to reduce the cost of biologic medications in the U.S. and around the world?