Our surgical colleagues fare much the same. In a cohort study of 104,630 matched patients treated by 3,314 surgeons, operations performed by women were associated with lower mortality, fewer readmissions and fewer surgical complications than operations performed by men. The authors of this study comment, "We don't know the mechanism that underlies better outcomes for patients treated by female surgeons, although it might be related to the delivery of care that is more congruent with guidelines, more patient centered, and involves superior communication. … Other possible explanations include a willingness to collaborate by female surgeons. … Further study is required to understand how differences in medical practice, clinical acumen, technical skills, or risk taking behavior could underlie the sex based differences in mortality that we found, with a view to improving outcomes for patients treated by physicians of either sex."14
You Might Also Like
Explore This Issue
October 2018
Also By This Author
There are obvious motivations to encourage women to enter medicine in general, and rheumatology in particular, and an important part of this may be pay equity. As you may imagine, these problems are not unique to healthcare. Many other industries are attacking this problem head-on, by working on ways first to attract women to their respective fields and then supporting their career growth and development to the highest levels.
ADVERTISEMENT
SCROLL TO CONTINUE
Again, the best way to tackle the problem is to drag it into the light. Both the American College of Surgery and the American College of Physicians have called for greater transparency in setting salaries and criteria for promotion. We need to first acknowledge, however, that these issues are real, and not just the result of female physicians not wanting to "work harder and put in the hours." As they say in Alcoholics Anonymous, admitting that we have a problem is the first step.
---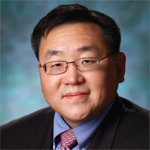 Philip Seo, MD, MHS, is an associate professor of medicine at the Johns Hopkins University School of Medicine, Baltimore. He is director of both the Johns Hopkins Vasculitis Center and the Johns Hopkins Rheumatology Fellowship Program.
ADVERTISEMENT
SCROLL TO CONTINUE
References
Tigges G. Big and bright ideas. Dallas Medical Journal. 2018:104(9):11.
Allen A (AletheaAllen). If anyone knows Dr. Gary Tigges in Plano, TX, please tell him that he's just pissed off a few thousand HARD WORKING women physicians. Because, you know, quotes like this tend to get shared a lot on social media. 2018 Aug 31, 9:59 p.m. Twitter.com.
MAD Magazine (MADmagazine). A male doctor is under fire after saying the pay gap exists because female physicians 'do not work as hard,' which is quite a claim, considering they have to do the exact same job all while fighting the urge to punch him in the face." 2018 Sep 4, 7:02 p.m. Twitter.com.
Huffington Post (HuffPost). Yikes. 2018 Sep 3, 12:59 a.m. Twitter.com.
Ramirez M. Doctor resigns from leadership posts at Texas Health Plano after remarks about female physicians. Dallas News. 2018 Sep 5.
Sparrowgrass, n. Oxford English Dictionary Online. 1989.
Peckman C. Medscape female physician compensation report 2018. Medscape. 2018 Jul 5.
2015 Workforce Study of Rheumatology Specialists in the United States. American College of Rheumatology. 2016; p. 93.
Read S, Butkus R, Weissman A, Moyer DV. Compensation disparities by gender in internal medicine. Ann Intern Med. 2018 Aug 7.
Butkus R, Serchen J, Moyer DV, et al. Achieving gender equity in physician compensation and career advancement: A position paper of the American College of Physicians. Ann Intern Med. 2018;168(10):721–723.
Abbuhl S, Bristol MN, Ashfaq H, et al. Examining faculty awards for gender equity and evolving values. J Gen Intern Med. 2010 Jan;25(1):57–60.
Tsugawa Y, Jena AB, Figueroa JF, et al. Comparison of hospital mortality and readmission rates for Medicare patients treated by male vs female physicians. JAMA Intern Med. 2017 Feb 1;177(2):206–213.
Wallis CJD, Bheeshma R, Coburn N, et al. Comparison of postoperative outcomes among patients treated by male and female surgeons: A population based matched cohort study BMJ. 2017 Oct;359:j4366.