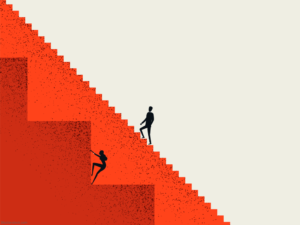 Women are substantially under-represented among the recipients of major awards in rheumatology, according to a 2022 study by Halling et al., which looked at the gender award gap in North America and Europe over the past two decades.1
This trend is also seen in other fields, with only one woman winning the Fields Medal in mathematics since it was inaugurated 1936.2 Further, only 7% of the Nobel Prize awards go to women scientists in the categories of physiology or medicine, physics and chemistry.1
Scope of the Issue
Halling et al. aimed to shed light on the gender gap in rheumatology awards. To do this, they collected such details as award type and prize sum of 41 rheumatology awards and compared the prize cultures of the ACR, EULAR and the British Society for Rheumatology (BSR).
The number of women prize winners has risen during the past two decades. Over the past two years, the number of awards given by the three groups rose by 10%, but the overall percentage of award recipients who were women remained lower than men. Of all 2021 awards, the ACR allocated 40% to women, compared with 48% for EULAR and 50% for BSR.
For prestigious awards, between 2017 and 2021, the ACR's Presidential Gold Medal went to a woman only once, representing 20% of recipients, and the ACR Master Designation was awarded to women 26 times, representing 23% of total recipients over the time frame. During the same period, only one woman received the EULAR Meritorious Service Award, representing 11% of recipients. In 2022, the EULAR Health Professionals in Rheumatology Lifetime Achievement Award was introduced and given to Christina Opava, professor emeriti at the Division of Physiotherapy in the Karolinska Institutet, Sweden. Meanwhile, recipients of prestigious awards from BSR between 2017 and 2021 who were women represented 25% of prize winners for the Michael Mason Award and 33% for the Garrod Award.
Awareness
Halling et al. say that while awareness is the first step to change, action must follow. The authors propose three strategies to prize juries.
Advocate for diversity among nominees and prize committee members. Along with gender, this diversity should take geographical region, among other factors, into account. Academic age (i.e., stage of career development) rather than biological age (i.e., years of life) considered in prize statutes.
If prizes are to be named after a person or people, they should increasingly honor rheumatologists who are women to further increase their visibility in the field. Halling et al. note that no award has been named after a rheumatologist who is a woman to date.
Increase transparency around the nomination procedure to promote gender equality among the future prize winners. The ACR "fully recognizes the importance of promoting diversity and inclusion and as we move forward with several new strategies to ensure diversity, equality and inclusion across all facets of the College's activities," says Tami J. Brehm, CAE, vice president of member engagement and governance for the ACR, Atlanta. "The recent induction of the 2022 awardees reflects a positive move forward."
Along with the ACR, EULAR is also aware of the gender gap, which it says is not restricted to the maldistribution of prizes.