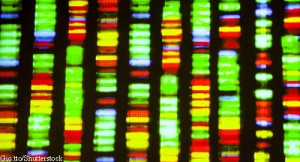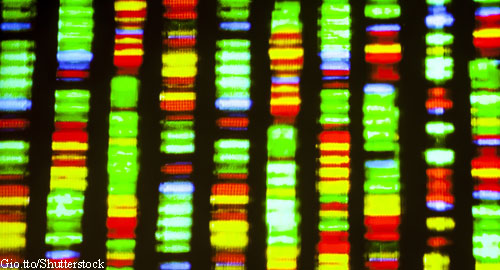 A recent report that defines genetic heritability in nine pediatric autoimmune diseases to a degree never before accomplished could be a precursor to better risk prediction in children, according to one of its authors.
Also By This Author
"The genetic underpinnings of [autoimmune diseases] is shared in a very broad way," says lead author Hakon Hakanarson, MD, PhD, director of the Center for Applied Genomics at The Children's Hospital of Philadelphia. "There are common genetic factors that are drivers in autoimmune diseases in general, and also some more private or specific factors that determine if you get celiac disease, diabetes or JIA. Because of this, the opportunity exists to think about new therapeutic intervention across a much broader cohort of patients."
The study, "Genetic Sharing and Heritability of Pediatric Age of Onset Autoimmune Diseases,"1 published last fall in Nature Communications, quantified the heritability of juvenile idiopathic arthritis (JIA), systemic lupus erythematosus (SLE), celiac disease, Type 1 diabetes, ulcerative colitis, Crohn's disease, psoriasis, ankylosing spondylitis and common variable immunodeficiency (CVID). The authors, who called their work "the most comprehensive assessment of heritability and disease prediction using genome-wide dense genotyping data across multiple" autoimmune diseases, "found that Type 1 diabetes and JIA were the most highly heritable."
Assessing inheritability and genetic sharing across multiple autoimmune diseases allows scientists and researchers to focus treatment development on any given condition, but could then subsequently use that intervention across the autoimmune spectrum, Dr. Hakanarson says. That could save years in development and hundreds of millions of dollars, he adds.
ADVERTISEMENT
SCROLL TO CONTINUE
"The treatment that we are developing to reverse the consequences of these mutations and normalize the output of the pathway … would still start in one disease," Dr. Hakanarson says. "But it's almost like a molecular phenotyping that we would just treat every single patient that had these variants we have identified. We wouldn't necessarily care if you called it Crohn's disease, lupus or JIA. If the patient is positive for the variant, we would treat him."
Richard Quinn is a freelance writer in New Jersey.
Reference
ADVERTISEMENT
SCROLL TO CONTINUE