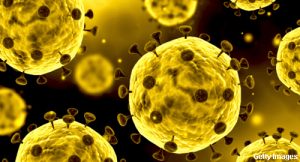 Treating patients in rural communities comes with its own set of challenges, and practicing rheumatologists in these areas have been taxed further throughout the COVID-19 pandemic. Access to labs and other health services—which was already difficult in rural communities—has suffered as a result of COVID-19-related closures and hospital restrictions. But the expansion of telemedicine has been helpful, says Chris Morris, MD, of Arthritis Associates of Kingsport, Tenn. The busy, single-specialty practice employs three rheumatologists and five physicians assistants and offers X-ray, phlebotomy, infusion, dual-energy X-ray absorptiometry and musculoskeletal ultrasound services.
Also By This Author
Dr. Morris spoke to The Rheumatologist (TR) about how his practice is faring during the ongoing pandemic.
TR: What have the most significant changes in your practice been as a result of the ongoing pandemic?
Dr. Morris: First of all, we've been very fortunate because we have not had to shut down completely. But we have seen a reduction in the number of patients coming into the office. We have done a number of telemedicine visits, and although this has trailed off, we still do several a week. Another issue in our area in southern Appalachia is that we don't have multiple sites for phlebotomy and lab services. Also, a lot of hospitals closed their doors except for emergency situations. So our patients who need to have their medications monitored were finding they just didn't have access to lab facilities.
In the office, we put Plexiglas over areas that were open window areas. And we actually obtained a kiosk that will test the patient's temperature and detect whether the person is wearing a mask, instructing them to put on a mask if they're not.
ADVERTISEMENT
SCROLL TO CONTINUE
TR: How do your patients feel about telemedicine appointments?
Dr. Morris: We have patients who will literally travel two hours each way to come see us. So if they are stable and on medicines they're tolerating, they really like having the opportunity for telemedicine.
The problem I've had with it is that there's a lot of benefit to examining the patient, and telemedicine doesn't really permit that. But it has its place. For stable patients, if we can ensure we're able to get appropriate laboratory monitoring, it's a reasonable thing to maybe [use telemedicine] every other, or every third, visit.
In our area, we have a lot of patients who can do telephone only because a number of our patients don't have computers or access to high-speed Internet. And it wouldn't matter if they did because they can't read. The big cities have a lot more services, a lot more access to things. It's sort of a negative that we see in the smaller towns—the areas that are what they call flyover country. We get the short shrift in a lot of different areas.