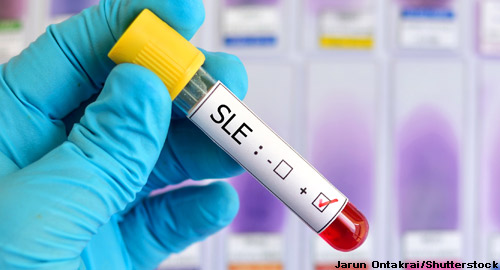 A recent study on disability in childhood-onset systemic lupus erythematosus (cSLE) reports that 41% of pediatric patients are affected by at least "mild disability." A finding that Mary Beth Son, MD, director of the rheumatology program at Boston Children's Hospital, says underscores the need for more research.1
You Might Also Like
Also By This Author
"We take care of these kids day after day, year after year," says Dr. Son, one of the study's authors. "I think looking at what [affects] them on a day-to-day basis is really important and helpful … finding out how many kids actually feel they are being [affected] on a day-to-day basis, and what factors into [how they feel]. And all of that [is] in hopes of identifying targets we can hit as clinicians to improve their quality of life."
ADVERTISEMENT
SCROLL TO CONTINUE
Published this spring in Lupus, the study is based on 2010–2014 data from the Childhood Arthritis and Rheumatology Research Alliance (CARRA). During the study, the Childhood Health Assessment Questionnaire (CHAQ) was used to assess disability on a scale of 0–3, with 3 being the worst.1 The multivariate, logistic regression analytics identified an association of low annual income, arthritis and higher pain scores with disability at baseline.
Translating the Results to Practice
"One of the more interesting things we found is that higher pain scores do correlate with [increased] disability. I think that would be expected in an adult population, but it's certainly borne out in the pediatric population, as well," Dr. Son says. "I think focusing in on that [correlation] in a clinical visit and seeing if [the child is] in pain, and if so, what do we think is driving that pain in order to address it may improve the disability scores."
ADVERTISEMENT
SCROLL TO CONTINUE
For the finding associating disability with arthritis, Dr. Son encourages rheumatologists with pediatric patients to ask about that condition as well. She notes treatment options are available for these patients that can immediately help alleviate arthritis symptoms.
It's important for rheumatologists to ask kids about their joint pain "and how much of their function they think [has] decreased due to joint pain," she adds. "We do have medications that treat inflammatory arthritis, so focusing on that [need] and addressing it the best we can [may] also help decrease disability."
Dr. Son encourages rheumatologists to ask "the right questions" to elicit information from pediatric patients about such issues as joint pain.
ADVERTISEMENT
SCROLL TO CONTINUE
"Some kids willingly offer [information], and other kids [may] have learned to live with [the pain]," she says. "As pediatricians, we focus on function. So what's impacting the child's day-to-day function? Are there sports they want to play that they're unable to? Are there other activities they'd like to participate in that they're unable to?"