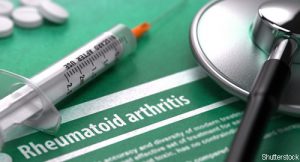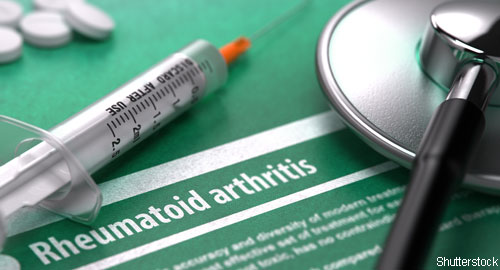 Patients with rheumatoid arthritis (RA) have a heterogeneous response to common therapies. Moreover, wider use of tumor necrosis factor (TNF) inhibitors, such as adalimumab, has shown many patients have inadequate responses to or are intolerant to these agents. In such cases, rheumatologists either add an additional disease-modifying anti-rheumatic drug (DMARD) or switch the patient from one DMARD to another. Such a change may be reasonable for patients who exhibit a suboptimal clinical response to a TNF inhibitor. But first, rheumatologists must consider if a patient should undergo a washout period, which is the time between ending the initial treatment and starting a new treatment to ensure the initial drug is out of the patient's system. Because adalimumab, for example, has a mean circulating half-life of approximately 14 days, a washout period lasts for weeks.
You Might Also Like
Also By This Author
The results from the phase 3, RA-BEAM study show RA patients who are switched from adalimumab to baricitinib experience improvements in disease control even in the absence of an adalimumab washout. Yoshiya Tanaka, MD, PhD, professor and chair of the First Department of Internal Medicine, School of Medicine at the University of Occupational and Environmental Health, Japan, and colleagues found study patients also experienced improvements in physical function and pain during the initial 12 weeks after the switch.
ADVERTISEMENT
SCROLL TO CONTINUE
The study, published April 30 in the Annals of Rheumatic Diseases, found the switch was not associated with an increase in treatment-emergent adverse events, serious adverse events or infections. Thus, the results suggest transitioning from adalimumab to baricitinib in RA patients does not require a lengthy washout from the prior treatment.
The Rescue
The study included patients (N=1,307) randomized blindly to receive adalimumab, baricitinib or placebo. Between Weeks 16 and 24, investigators rescued patients who had inadequate treatment responses (7% of baricitinib-treated and 12% of adalimumab-treated patients) with 4 mg of open-label baricitinib. Most rescued patients completed RA-BEAM through week 52: 74% of patients treated with baricitinib-to-baricitinib and 90% treated with adalimumab-to-baricitinib.
ADVERTISEMENT
SCROLL TO CONTINUE
At Week 52, patients were given the option to enter a long-term extension and continue taking baricitinib or switch from adalimumab to baricitinib. Patients treated with placebo were also offered the rescue treatment and long-term extension, with the investigators reporting their results in a supplementary table as opposed to the main paper.
Most patients (78% of baricitinib-treated and 72% of adalimumab-treated patients) who were not rescued in RA-BEAM chose to enter the long-term extension, either continuing or switching to baricitinib. For the first 12 weeks post rescue, the investigators evaluated baricitinib-rescued and adalimumab-rescued patients, finding significant improvements in all efficacy and patient-reported outcome measures at Weeks 4, 8 and 12 post rescue compared with the values at the time of rescue.
The long-term extension study revealed patients who switched from adalimumab to baricitinib showed improvements in disease control through 12 weeks, and patients on baricitinib maintained improvements in physical function and pain. The most common treatment-emergent adverse events were infections and gastrointestinal disorders.
ADVERTISEMENT
SCROLL TO CONTINUE