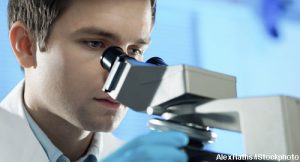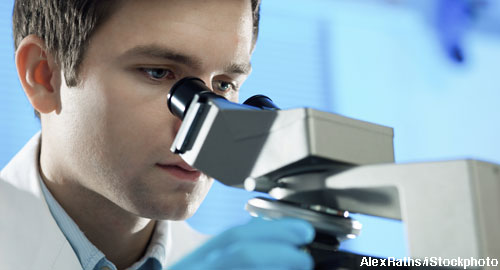 Humoral immune and autoimmune responses result from either long-lived antibody secreting cells in specialized niches or novel stimulation of mature B cells such that they differentiate into antibody secreting cells. Currently, investigators lack effective tools to detect and isolate these autoreactive B cells for characterization.
Also by this Author
New research suggests a combined strategy for detecting autoreactive B lymphocytes and/or antibody secreting cells may aid in choosing therapies that block B cells, plasma cells or both. The research by Raquel de la Varga-Martinez, a graduate student in immunology at the Hospital Universitario Puerta del Mar, Spain, and colleagues also points to a new tool for monitoring residual autoimmune disease. The results of the study were published online March 20 in the European Journal of Immunology.1
The study focused on patients with systemic lupus erythematosus (SLE) and rheumatoid arthritis (RA). Researchers began by enriching B lymphocytes from the peripheral blood of patients using magnetic selection for extractable nuclear antigen and citrullinated peptide-bound immunobeads. The researchers found 75% of patients with SLE and 66% of patients with RA had autoreactive B lymphocytes in their blood. Additionally, they confirmed these B cells were truly autoreactive and recognized the specific autoantigens and secreted antibodies. When the team used the same protocol to isolate anti-citrullinated peptide antibodies (ACPA)- and extractable nuclear antigen-reactive autoreactive B lymphocytes from 10 healthy individuals, they were unable to do so. This finding suggests these cells were specific to SLE and RA. However, researchers found no significant relationship between the presence of circulating extractable nuclear antigen- or ACPA-autoreactive B lymphocytes and inflammatory or clinical parameters of either SLE or RA.
Next, the investigators compared the phenotype of extractable nuclear antigen-ACPA-autoreactive B lymphocytes from five individuals with RA and eight individuals with SLE to the total population of CD19+ B cells from these same patients.
| | |

Next →

|
Single Page