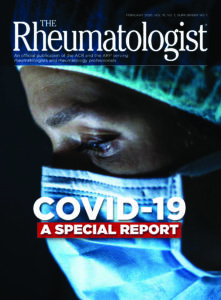 We are honored to announce that The Rheumatologist has received a Grand Award for publication excellence from APEX 2022 for COVID-19: A Special Report, a supplement that mailed with the February 2021 issue of the magazine. The Annual Awards for Publication Excellence (APEX) are based on excellence in graphic design, editorial content and the ability to achieve overall communications excellence.
You Might Also Like
Also By This Author
Commenting on the release of the vaccines in his introduction to the supplement, Physician Editor Philip Seo, MD, MHS, wrote: "We are tantalizingly close to an end to this nightmare. We just have to roll up our sleeves—literally!—and give everyone a push in the right direction."
ADVERTISEMENT
SCROLL TO CONTINUE
The supplement drew content from our online repository of COVID-19 coverage and included a summary of the rheumatology-specific COVID-19 vaccine research conducted to that time, outcomes data on patients with rheumatic disease and COVID-19, and interviews with rheumatologists and rheumatology professionals from around the country on how the pandemic was affecting them professionally and personally.
The Rheumatologist also received an APEX 2022 Award of Excellence for its June issue.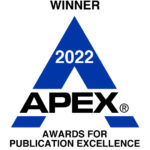 ADVERTISEMENT
SCROLL TO CONTINUE
These awards follow on two APEX 2021 awards: An APEX Grand Award for Writing, conferred to Dr. Seo for his Rheuminations column, and an APEX Award for Excellence for the April 2020 issue.
The Rheumatologist has now received editorial awards in 13 consecutive years.