They use false or misleading information. For example, they may exaggerate their impact factor, or they may incorrectly claim that they are indexed by PubMed;
They lack transparency when it comes to publishing fees; and
They use aggressive, indiscriminate solicitation, which often comes in the form of multiple emails or offers to publish topics that should fall outside the journal's scope.
The problem is that, like the best scam artists, predatory journals have learned to adapt. Gone are the days when awkward language like "Greetings of the day!" might have tipped you off. The coalition noted that "as scientific publishers experiment with new formats and business models online, it has become increasingly easy for fake publishers to masquerade as legitimate ones."
You Might Also Like
Explore This Issue
February 2020
Also By This Author
In the absence of an easy answer, the most important thing an individual author can do is simply to be aware that these predatory journals exist. As in any confidence game, the con only works if the con artist can gain your confidence. Having a healthy distrust for journals that seem a little too interested in you and your work is probably a good place to start. In academia, we often say "publish or perish," but predatory journals have shown us that there is a third choice, which is a lot worse.
ADVERTISEMENT
SCROLL TO CONTINUE
---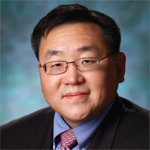 Philip Seo, MD, MHS, is an associate professor of medicine at the Johns Hopkins University School of Medicine, Baltimore. He is director of both the Johns Hopkins Vasculitis Center and the Johns Hopkins Rheumatology Fellowship Program.
References
Shilling E. The nine lives of the Spanish prisoner, the treasure-dangling scam that won't die. Slate. 2016 Dec 15.
Ellis S. The origins of Nigeria's notorious 419 scams. Newsweek. 2016 May 9.
Scams and safety: Advance fee schemes. Federal Bureau of Investigations.
Shen C, Björk B. 'Predatory' open access: A longitudinal study of article volumes and market characteristics. BMC Med. 2015;13:230.
Chambers AH. How I became easy prey. Science. 2019 May 10;364(6440):602.
Brainard J. Articles in 'predatory journals' receive few or no citations. Science. 2020 Jan 10;367(6474):129.
List of predatory journals. https://predatoryjournals.com/journals.
Straumshein C. No more 'Beall's list.' Inside Higher Ed. 2017 Jan 18.
Bohannon J. Who's afraid of peer review? Science. 2013 Oct 4;342(6154):60–65.
DOAJ (Directory of Open Access Journals).
Grudniewicz A, Moher D, Cobey KD, et al. Predatory journals: No definition, no defence. Nature. 2019 Dec 11;576(7786):210–212.