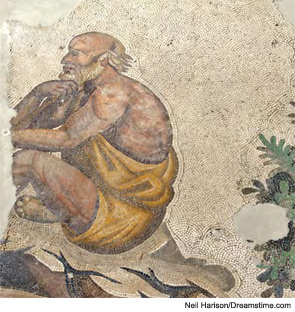 I broke my ankle three years ago playing tennis. Thankfully, I am back to the game, which I have been playing rather badly for more than half a century. The ensuing strict immobilization for a few months after my accident, I am a bit ashamed to say, gave me time to read and think about things, apart from doing nothing.
You Might Also Like
Explore This Issue
June 2011
The first thing I read after my accident was the Ottawa Ankle Rules.1 These rules are a set of clinical findings that tell you when you should get a radiograph for a suspected fracture in an ankle injury. They are almost 100% sensitive and about 40% specific for a fracture. In other words, when one follows these guidelines and takes a radiograph in an ankle injury, the radiographs almost always show the fracture. In addition, the Ottawa rules obviate about 40% of unnecessary radiographs. Many times, we high-nosed rheumatologists consider our orthopedic colleagues to be mere technicians. There is also the naughty joke: "A double-blind study is two orthopedic surgeons reading an EKG." We should be ashamed. I am not aware of similar accurate and practical guidelines in our discipline.
ADVERTISEMENT
SCROLL TO CONTINUE
Lessons from Blink
The first full book I read during my incarceration was Blink: The Power of Thinking Without Thinking by Malcolm Gladwell.2 The essay that gives the book its title is actually about how the human brain makes a decision. It is the compelling tale of how a kauros (a rare and particular type of Greek statue), after much deliberation and expert opinion, is purchased by the Getty Museum in California and how a certain super-expert sees it and, in a blink of the eye, declares that it is most probably a fake. The author stresses the blink is not due to intuition but rather a very quick processing of relevant information by an expert brain. I strongly suspect this is how we make diagnoses in medicine.
This book then delves into the amazing story of how a hospital administrator in Cook County Hospital in Chicago greatly improves patient care and the finances of his hospital by implementing specific guidelines with which an emergency-room physician should decide which patients with chest pain should be admitted to the coronary care unit. He accomplishes this by using an algorithm proposed by Dr. Lee Goldman about a decade ago, created with the help of a group of mathematicians and lots of patient data that Dr. Goldman put through many computer cycles.3 I learn that this algorithm, apparently not more than a witticism for many, was suddenly found to be very useful in the Cook County Emergency Room. If you have chest pain and one or more of the following—1) your chest pain is unstable angina; 2) you have hypotension; and 3) you have rales at lung bases that indicate heart failure—chances are rather high that you have a heart attack and should be put in the coronary care unit.
ADVERTISEMENT
SCROLL TO CONTINUE
The ensuing strict immobilization for a few months after my accident, I am a bit ashamed to say, gave me time to read and think about things, apart from doing nothing.
I learned from Blink that 1) the human brain can make very important and precise decisions in an instant; 2) this is not intuition but classification based on lots of data very precisely processed in the most sophisticated computer thus far ever described—our brain; and 3) cardiologists also are to be envied along with the orthopedic surgeons.
And on Vasculitis…
Meanwhile, an e-mail came from a rheumatologist colleague, an expert on vasculitis. At the time I was (and still am) involved in a group of experts from either side of the Atlantic who set out to formulate more accurate classification criteria for systemic vasculitis. I admit that I was flattered. The e-mail said that the best set of vasculitis criteria thus far described was that for Behçet's disease in 1990.4 I humbly wrote back that the starting plans for these criteria had been realized in my kitchen in Istanbul. However, it was only after some years had passed that I realized our criteria were only good after we excluded patients with other diseases. This was exactly what was written as a footnote in the table proposing the criteria. Might not the unwary say, "What good are any criteria if one excludes other diseases by some other means to start with?"