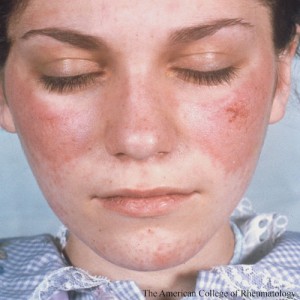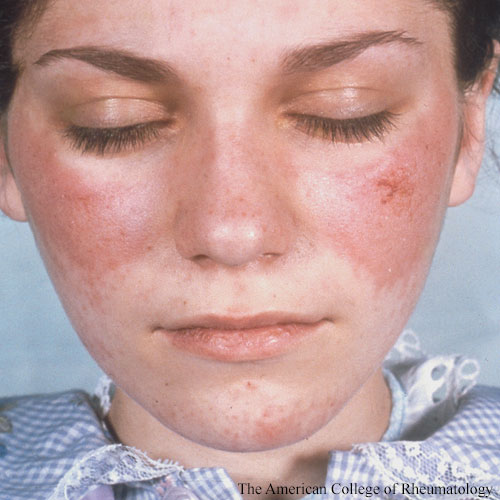 As with many conditions, systemic lupus erythematosus (SLE) is influenced by both genetic and environmental factors. Not surprisingly, in the case of SLE, genetic risk factors tend to be associated with the immune system. Environmental risk factors that influence the clinical presentation of SLE include exposure to ultraviolet (UV) rays and smoking. Both of these exposures are associated with skin injury and may even induce systemic inflammation in patients with SLE. Patients with SLE are often hypersensitive to sunlight and may experience skin inflammation. In addition, smoking worsens the severity of cutaneous lupus erythematosus (CLE).
Despite these intriguing observations, the pathogenesis of skin injury in patients with SLE has yet to be elucidated. Guo-Min Deng, MD, PhD, director of the Department of Microbiology and Immunology, Nanjing Medical University in China, and George C. Tsokos, MD, professor of Medicine at Harvard Medical School in Boston, reviewed the topic online on Aug. 4 in Nature Reviews Rheumatology. They described how exposure to UV light appears to cause the release of autoantigens and the local production of inflammatory cytokines.1
Patients with SLE have high titers of autoantibodies that may deposit as immune complexes associated with organ damage. Patients with SLE and skin lesions have autoantibodies against 60S acidic ribosomal protein P0 (RPLP0) and galectin 3. They also tend to have immune complexes of IgG, IgM and complement component 3 (C3) deposited in their dermoepidermal junctions. The deposits can actually be seen in skin biopsy specimens of both SLE patients with skin lesions and those without lesions. The difference between the two groups is that patients with skin lesions have inflammatory cell infiltrations in addition to the immune complex deposits. Moreover, the proinflammatory cytokine tumor necrosis factor (TNF) is over expressed in the kidneys and skin lesions of individuals with SLE. Thus, skin lesions appear to require the same pattern of immune cell response as the systemic manifestations of SLE.
Investigators have also been able to study the process of skin injury in the MRL/lpr mouse model for SLE. These mice develop lupus nephritis, but only in the presence of interferon (IFN)-ɣ and IFN-ɣ receptor (CD119). After exposure to UV light, the keratinocytes in the mice produce macrophage colony-stimulating factor 1 (CSF-1), which recruits and activates monocytes. In addition, studies with the mice have revealed that intradermal injection of lupus serum IgG results in skin inflammation.
Dr. Deng and Dr. Tsokos explain that, "Our research suggests that IgG has a key role in the development of lupus-related skin inflammation. Injection of lupus sera—from either lupus-prone mice or patients with SLE—into the dermis of wild-type C57Bl/6 mice resulted in an intense, but self-limited, inflammatory response, which was not observed after the injection of normal serum, buffered saline or IgG-depleted sera." The authors concluded that UV light activates immune cells in areas where IgG has been deposited.