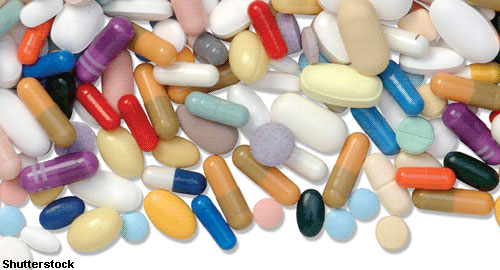 The U.S. Food and Drug Administration (FDA) has designated upadacitinib a breakthrough therapy to treat adults with moderate to severe atopic dermatitis. In Australia, abatacept was approved to treat adults with active psoriatic arthritis. And the FDA has requested more information about CAM2038, an investigational subcutaneous depot injection of buprenorphine designed to treat adults with opioid use disorder.
Upadacitinib Receives Breakthrough Designation
In early January, the FDA designated upadacitinib a breakthrough therapy.1 The treatment is an oral, once daily JAK1-selective inhibitor being investigated for use in adults with moderate to severe atopic dermatitis who are candidates for systemic therapy. The FDA designation for upadacitinib was supported by positive Phase 2b clinical trial results.
The Phase 3 program for upadacitinib is planned for the first half of this year.
Abatacept Receives 3rd Australian Approval
The Australian Therapeutic Goods Administration (TGA) has approved abatacept (Orencia) to treat adults for active psoriatic arthritis (PsA) when their response to previous disease-modifying anti-rheumatic drug therapy has been inadequate. Abatacept inhibits T cell activation. This approval is the treatment's third indication from TGA, which include rheumatoid arthritis and juvenile idiopathic arthritis.2
An Injectable Buprenorphine Depot
CAM2038 is an investigational subcutaneous depot injection of buprenorphine given weekly or monthly to treat adults with opioid use disorder. It is designed to be used as part of a comprehensive treatment plan for addiction, which includes counseling and psychosocial support.
The FDA has sent the manufacturers of CAM2038 a complete response letter regarding its new drug application. In the letter, the FDA requested additional information to move the application forward. No additional clinical studies are currently being requested. The manufacturer will continue to work toward the approval of CAM2038.3
In seven Phase 1–3 clinical trials, CAM2038 has been evaluated with successful outcomes, as well as during a Phase 3 long-term safety and efficacy study. Mild to moderate injection-site adverse events were the most common reaction, differing from the known safety profile of already available buprenorphine. The investigated dosage forms are in ready-to-use prefilled syringes as once weekly (8–32 mg) and once monthly (64–160 mg) subcutaneous injections.
CAM2038 is designed for flexible and individualized treatment, for initiation and stabilization to longer-term maintenance therapy, providing sustained buprenorphine release in once weekly and once monthly formulations. It is administered by a healthcare professional to ensure delivery and medication adherence, as well as minimize the potential diversion, risks of misuse and accidental pediatric exposure.