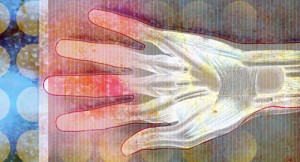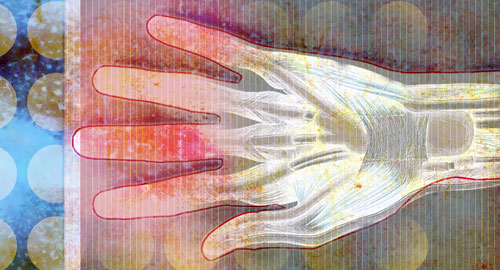 Patients with systemic lupus erythematosus (SLE) may experience hand problems that can cause disability in daily activities and negatively affect their quality of life. Although hand exercises have proved beneficial for rheumatoid arthritis and osteoarthritis patients, the effect of upper limb exercise on the quality of life for SLE patients has not been demonstrated.
Recent research indicates that SLE patients who perform upper limb exercise experience significantly improved hand function, pain, daily activity performance and quality of life. The study by Kyriaki Keramiotou, MSc, an occupational therapist at the National and Kapodistrian University of Athens, Greece, and colleagues was published in January in RMD Open.1 It's the first randomized control trial to demonstrate the benefits of an individualized upper limb exercise program independent of SLE activity and medication use or dosage, both at baseline and during the observation period.
For the study, the investigators recruited from 293 SLE  patients regularly followed in the outpatient units of two Athens hospitals. The researchers identified patients, all Caucasians, who were on a stable drug regimen and had their symptoms under control. In both study groups, more than 80% of the patients were being treated with hydroxychloroquine. Thirty-two patients were randomized to the exercise group, and 30 were randomized to the control group, who received only routine care. For the exercise group, investigators tailored a 30-minute program to each patient that included videos demonstrating the exercises in addition to routine care. They monitored how often patients performed the exercises, as well as the program's effectiveness.
The investigators used the Disability of Arm, Shoulder and Hand (DASH) and Health Assessment Questionnaire (HAQ) scores to measure the performance of everyday activities. At baseline, the HAQ score was lower for the exercise group. However, the groups had no other differences in baseline characteristics, including demographic and disease-related characteristics, such as disease duration, activity and damage, symptomatic and swollen joint count, percentage of arthritis and corticosteroid, hydroxychloroquine and immunosuppressive agent use. The team collected data at baseline and Weeks 6, 12 and 24.
Researchers reported no difference in SLE Disease Activity Index 2,000 between the two groups at baseline and Weeks 12 and 24. They compared the absolute values of tested parameters during the observation period between the two groups and saw a significant difference in the percentage changes of DASH, HAQ, grip strength, pinch strength, Lupus Quality of Life (LupusQoL-physical health and fatigue domains) and pain Visual Analogue Scale scores from baseline to each time point. At 12 weeks, researchers also documented a difference in the dexterity test. In both groups, the prednisolone dosage remained stable at 12 weeks in 80% of the patients and decreased in 3.3% of the patients. The use of immunosuppressive agents remained stable during the entire observation period.