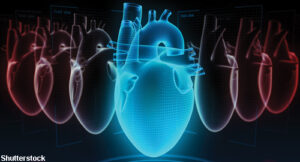 In 2021, the ACR—in concert with the Vasculitis Foundation (VF)—released four new vasculitis guidelines, one each on: 1) anti-neutrophil cytoplasmic antibody (ANCA) associated vasculitis, 2) giant cell arteritis (GCA) and Takayasu arteritis, 3) polyarteritis nodosa and 4) Kawasaki disease.1-3,10 The guideline development process is complex. For the vasculitis guidelines, this process kicked off in June 2017, when the core leadership team formed by the ACR first met in person. The ACR also convened expert and voting panels. Together, the core team and the two panels determined the project's scope. Members of the literature review team assembled evidence using the most recent nomenclature system for vasculitis, the 2012 Chapel Hill Consensus Conference nomenclature.4 A panel of patients contributed as well. In this series, we discuss the updated recommendations with authors who contributed to each guideline. Read other installments in this series.
We continue the series with Andy Abril, MD, a lead author of the ACR/VF guideline for Takayasu arteritis. Dr. Abril is chair of the Division of Rheumatology, Department of Internal Medicine, and chair of the Rheumatology Subspecialty Council, Mayo Clinic Health System, Jacksonville, Fla.
ADVERTISEMENT
SCROLL TO CONTINUE
Takayasu arteritis (TAK) is a large vessel vasculitis that typically affects the aorta and the proximal branch vessels. Constitutional symptoms and arthralgias are common, as well as claudication, organ damage due to ischemia, and features related to the vessel involved, such as carotidynia.
Some recommendations made by the guideline are already common practice, such as a conditional recommendation to administer high-dose glucocorticoids (as opposed to low-dose or pulse-dose glucocorticoids) for newly active, severe Takayasu arteritis.
ADVERTISEMENT
SCROLL TO CONTINUE
From the guideline—Recommendation: For patients with active TAK, we conditionally recommend the use of other non-glucocorticoid immunosuppressive therapy over tocilizumab as initial therapy.
Q: How do you feel about tumor necrosis factor (TNF) inhibitors vs. tocilizumab vs. other conventional synthetic disease-modifying anti-rheumatic drugs (DMARDs)?
Dr. Abril: For tocilizumab, we looked at two main trials. One was retrospective and showed a remission rate of about 6%; the other was the TAKT trial, a prospective study with a small number of patients that showed a remission rate of about 44%.5,6 The TNF data are a lot more robust in terms of the number of studies and patients. The studies are mainly observational, but in general, they were associated with a remission rate of about 70%.7 This is high compared with non-glucocorticoid, non-biologic DMARDs, such as methotrexate, azathioprine and mycophenolate, which are associated with a remission rate of about 45%.8