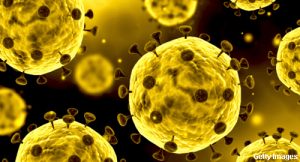 The COVID-19 pandemic has risen, fallen and surged again. Where I once held my patient's hand, gave them a hug and said everything would be okay, I now don a mask and gloves, through which my patient can hardly hear me provide reassurance and through which physical touch carries far less meaning. A hug—well, that just doesn't happen anymore.
With the exception of infusion center services, our rheumatology clinics converted almost 100% to telephone or video visits within the first two weeks of the pandemic. We were commended at our institution for our commitment to work through the change and demonstrate continued, if not increased, productivity.
ADVERTISEMENT
SCROLL TO CONTINUE
But it was sheer chaos, with nursing staff not knowing which patient the provider—who was working from home—was seeing. Morale was low. People were on edge, wary of a cough, a sniffle—any potential exposures to the virus. I didn't go to the grocery store for three months and know others who have not gone to the store for more than six months.
Now, we are a seasoned group of healthcare providers. Many of us have lost loved ones, colleagues and patients. Many have experienced anxiety or depression—or both. All of us have experienced change.
ADVERTISEMENT
SCROLL TO CONTINUE
But the virus isn't going anywhere, folks. Our discipline must embrace the state we are in and continue to overcome these slings and arrows of outrageous fortune. I implore you again, my colleagues, to recognize the role of the rheumatologist in this pandemic. While we continue to care for our own patients with rheumatic disease, advocating for optimized rheumatologic care, our immunologic background in the management of macrophage activation syndrome speaks to the need for our involvement in identifying and managing cytokine release syndrome (CRS) due to COVID-19 (SARS-CoV-2).
In collaboration with our intensivist, pharmacist and hospitalist colleagues, our rheumatology division has spearheaded consultation services to evaluate for CRS due to SARS-CoV-2. Through clinical evaluation and laboratory testing, patients identified with CRS due to SARS-CoV-2 have been treated with biologic therapies and steroids. Although our data are by no means a randomized controlled trial, we hope to provoke the greater involvement of rheumatologists in the design of clinical trials using biologic therapy in COVID-19, recognizing that data presented thus far have not clearly delineated CRS from SARS-CoV-2 from severe COVID-19 pneumonia.
These have been, and continue to be, difficult times. But we are resilient. We are rheumatology.
ADVERTISEMENT
SCROLL TO CONTINUE
---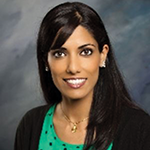 Vaneet K. Sandhu, MD, FACR, RhMSUS, is associate professor of medicine and associate program director of the rheumatology fellowship at Loma Linda University, California, as well as director of rheumatology clinical operations at Riverside University Health System, California.