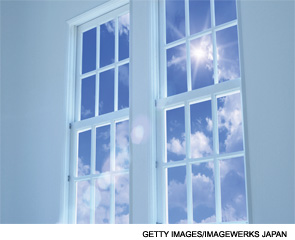 Where were you Sept. 30, 2014?
By now you are all well aware of Section 6002 of the Affordable Care Act, which lays out the regulations of the Physician Payment Sunshine Act. Over a period of five months, August through December 2013, applicable manufacturers were tracking and reporting certain transfers of value made to U.S. physicians. As you may recall, you had the opportunity to review and dispute any erroneous reporting in August 2014. But where were you on Sept. 30, 2014? Were you online, scrutinizing the CMS Open Payments Database? If so, like many of your colleagues, you were likely disappointed by the lack of transparency in these government efforts to promote, well…transparency.
If you have visited the Open Payments site lately, you may have been equally as frustrated as the general public and media in navigating the site due to multiple unwieldy databases and significant limitations in search functionality. To further exasperate users, it's not possible on the website to carry out queries, such as calculating the amount of money paid to institutions for a particular drug or comparing transfers of value from different companies. These deficiencies are just a few of the challenges of the system. CMS, however, has reassured all stakeholders that upgrades to this system are being made to enhance its overall performance.
In response to concerns about conveying potentially misleading information (at least in its current format), CMS felt compelled to remind the public that, "Just because there are financial ties doesn't mean that anyone is doing anything wrong." They stated, "Transparency will shed light on the nature and extent of these financial relationships and will hopefully discourage the development of inappropriate relationships."
Although the intent is well-meaning, there are nuances to these data that may not be generally understood by those outside of healthcare.
Some Notes on the Data
Once the data were crunched by various stakeholders, it was determined that research payments from manufacturers to teaching hospitals and physicians equaled close to $1.5 billion. Although this total is an eye-catching number, part of this amount comes from the value of donated drugs intended for use by patients and does not represent direct monetary value to physician investigators. Will the general public and the media look only at the totals and derive their conclusions without drilling deeper into the data?