2019 Lupus Foundation of America Gary S. Gilkeson Career Development Awards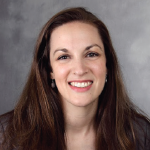 Emily Smitherman, MD, assistant professor, pediatric rheuma­tology, University of Alabama at Birmingham, and Children's of Alabama, one of four recipients of the Gary S. Gilkeson Career Development Awards, is interested in identifying predictors for differences in disease activity within the pediatric population. To accomplish this, she is taking a step back from traditional patient-level variables.
You Might Also Like
Explore This Issue
March 2020
Also By This Author
For her study, "Evaluating Disease Activity Outcomes in Childhood-Onset Systemic Lupus Erythematosus," Dr. Smitherman is delving into the contributions of community and social determinants to health and disease activity. She is using multi-center data from the Childhood Arthritis and Rheumatology Disease Research Alliance (CARRA) to produce a risk assessment tool that could be validated for use in clinical care.
ADVERTISEMENT
SCROLL TO CONTINUE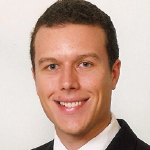 Erik Anderson, MD, another Career Development grantee, is an Elmezzi Scholar, Elmezzi Graduate School of Molecular Medicine, at the Feinstein Institutes for Medical Research, the research arm of Northwell Health in Manhasset, N.Y. A clinical trial at the Institutes exploring an interferon-α receptor blocker antibody captured his interest as he began his rheumatology fellowship at Northwell.
"There are some studies in people with hepatitis C and cancer developing cognitive and depressive issues after interferon-α [IFNα] treatment, so for my proposal I decided to look further into this interaction with lupus," Dr. Anderson said.
ADVERTISEMENT
SCROLL TO CONTINUE
His study, "Tryptophan Pathway Activation by Interferon-alpha: Impact on Mood and Cognition in SLE," will measure patients' levels of the tryptophan metabolites quinolinic acid (QA) and kynurenic acid (KA). The imbalance of these two—QA known to damage neurons and KA known to protect neurons—may contribute to depression and cognitive problems in lupus. The blood tests and brain imaging in this observational study may highlight the tryptophan pathway and IFNα as potential treatment targets.
About the Award
The Gary S. Gilkeson Career Development Awards program is named for the Lupus Foundation of America's past medical scientific advisory council chair. Dr. Gilkeson is a distinguished university professor and associate dean for faculty affairs and faculty development at the Medical University of South Carolina, Charleston. According to the LFA, the award was designed for fellows and young clinicians to support their early careers as physician scientists. The grants, awarded in September, were funded in part by the John & Marcia Goldman Foundation.
Longitudinal Look at ANA tests
The anti-nuclear antibody (ANA) test is important in helping clinicians make an accurate diagnosis of SLE. Research is now surfacing to indicate the performance of this test varies widely and patterns of ANA levels may change over time. Two of the Career Development Award recipients are looking at longitudinal aspects of ANA testing.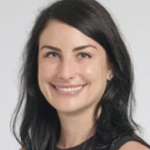 Emily Littlejohn, DO, MPH, associate staff and clinical assistant professor of medicine, Department of Rheumatologic and Immunologic Disease, the Cleveland Clinic, will use data from the electronic health record to examine how ANA changes in people with lupus over the course of their disease. Her study, "Longitudinal Antinuclear Antibodies Titers from Pre-Clinical to Clinical SLE," will take advantage of a new method called machine learning to build algorithms that cull likely indicators of early lupus from the health record.
Identifying people who present with positive ANA results and following their progress over time may make it possible to create indicators of early risk for lupus. Dr. Littlejohn's study is modeled after work being done by Dr. Yazdany at the University of California, San Francisco.
"By using big datasets—necessary with a disease like lupus which is rare—we may be able to find undiagnosed or pre-lupus patients," Dr. Littlejohn says. She will also explore whether the use of hydroxychloroquine affects ANA titers over time. She hopes the findings from her study will close some knowledge gaps regarding ANA trajectories over time and provide data to guide decision making related to ordering the test.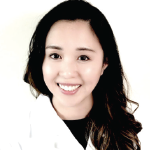 May Choi, MD, FRCPC, associate director of the lupus cohort at the University of Calgary and Mitogen Advanced Diagnostics Laboratory, Calgary, Alberta, Canada, is exploring variations in the performance of ANA testing methods. Her study, called "LEAAPPS: Longitudinal Examination of ANA Associations, Prevalence, and Performance in SLE," will be the largest of its kind, testing blood samples and utilizing patient information from 1,300 SLE patients at the time of diagnosis and at three and five years after diagnosis.
Blood samples will be tested for ANA using four methods to determine which method most often yields a true positive result. The grant will allow Dr. Choi to continue her research and clinical fellowship with the lupus program directed by Karen H. Costenbader, MD, MPH, at Brigham and Women's Hospital, Boston.
Some advantages of the LEAAPPS study are the large cohort and inclusion of patients from multiple countries, both of which address some of the recruitment challenges presented by a disease as heterogeneous as lupus. This study will help discern more precise information for the diagnosis and management of lupus patients.