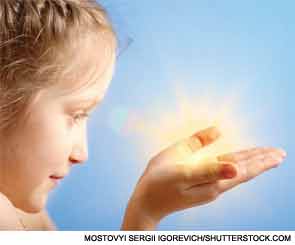 SAN DIEGO—When the late pediatric rheumatologist Suzanne Bowyer, MD, was at the height of her career some 25 years ago, there were few options to treat children with rheumatic diseases. There were critical shortages of pediatric rheumatologists and clinical trials and no patient registry from which to collect and analyze data to help clinicians treat their patients effectively.
As a result, patient outcomes were poor. One of Dr. Bowyer's early studies showed that almost half of patients with systemic juvenile idiopathic arthritis (JIA) had significant joint damage five years after diagnosis. To improve those outcomes, pervasive intervention was needed to create a more effective framework for research and treatment.
Today, the future of the field is much brighter due to the leadership of Dr. Bowyer, said speakers at the Rheumatology Research Foundation Memorial Lecture, "Pediatric Rheumatology: Where We've Been, Where We're Going," which took place at the at the 2013 ACR/ARHP Annual Meeting, held October 26–30. [Editor's Note: This session was recorded and is available via ACR SessionSelect at www.rheumatology.org.]
Serious Threats to Survival
The dire workforce shortage spurred Dr. Bowyer and others to develop the ACR's pediatric rheumatology award to attract fellows to the field, said Andrew Lasky, MD, Dr. Bowyer's first fellow and a pediatric rheumatologist at Randall Children's Hospital at Legacy Health Systems in Portland, Ore. Dr. Bowyer, who spent the bulk of her career at the Riley Hospital for Children in Indianapolis, also helped develop the first pediatric rheumatology registry, the Childhood Arthritis and Rheumatology Research Alliance (CARRA). The first abstract based on CARRA research was published in 2002, and more studies flourish today.
Dr. Bowyer was driven by her desire to improve the lives of her young patients, said Dr. Lasky. "Her patients and their families loved Sue, and they felt her commitment. They knew she would do everything she could to make them feel better."
Pediatric rheumatology faced serious threats to its survival when Dr. Bowyer launched her efforts, said Christy Sandborg, MD, service chief of rheumatology at Lucille Packard Children's Hospital at Stanford University, Palo Alto, Calif. In the late 1990s, only 13 U.S. medical schools had more than three pediatric rheumatology fellows. Almost one half of medical schools had no fellows in this field, Dr. Sandborg noted.
"Academic productivity was compromised by the clinical load and by the lack of infrastructure. The American Board of Pediatrics even considered dropping pediatric rheumatology altogether," she said. The ACR intervened to help grow the number of pediatric rheumatology fellows and also created the ACR/Amgen Visiting Professor in Pediatric Rheumatology program. The ACR also created the Amgen and Paula de Merieux Clinician Scholar Awards, which helped fund travel for fellows to the ACR Annual Meeting. The National Institutes of Health (NIH) also launched a loan repayment program to help fellows, Dr. Sandborg said. As a result of these interventions, there are currently 312 board-certified pediatric rheumatologists and 90 fellows-in-training, she added.