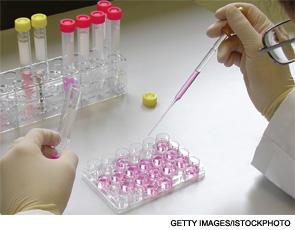 BOSTON—The Patient-Centered Outcomes Research Institute (PCORI) has supported more than a dozen musculoskeletal disease research projects since it began funding research in 2012, studies that consider the patients' needs and preferences and focus on outcomes that are important to patients. The importance of including patients as partners in research was the topic of a preconference session, ACR Clinical Research Conference: Patient-Centered Outcomes in Rheumatology, on Nov. 14 at the ACR/ARHP Annual Meeting.
ADVERTISEMENT
SCROLL TO CONTINUE
Sherine E. Gabriel, MD, MSc, at Mayo Medical School, Rochester, Minn., and founding chair of the PCORI methodology committee, said that PCORI "pays special attention to conditions that heavily burden patients, the public, families and the healthcare system." PCORI considers for funding those projects that emphasize the expectations that patients have about treatment options, the harms and benefits of options, and other therapy considerations that actually matter to patients in the real world.
The main focus of PCORI is comparative clinical effectiveness research (CER), and the projects it supports must use patient-centered outcomes research methods. This type of research seeks to address the questions that patients and their doctors have about treatment options and the outcomes of treatment. PCORI is committed to providing patients with information about which treatment choices may work best for them depending on that patient's values, circumstances and preferences.
ADVERTISEMENT
SCROLL TO CONTINUE
PCORI considers projects that are initiated by investigators who intend to include patients and other stakeholders throughout the research design and dissemination of the results. Patients and stakeholders can also seek funding for topic-specific proposals that will potentially impact practice and patient outcomes. The institute's 47 methodology standards, which highlight the importance of using appropriate methods in patient-centered research, are intended to help the applicants craft their research questions, Dr. Gabriel said.
PCORI Executive Director Joe Selby, MD, MPH, said PCORI has supported the development of the National Patient-Centered Clinical Research Network (PCORnet), a large, representative, national network for conducting clinical outcomes research that brings participants access to information.
PCORnet is intended to be a "network of networks," a secure network that can improve the speed, efficiency and use of patient-centered comparative effectiveness research. PCORI approved $93.5 million last year to support 29 clinical research data networks that together will provide access to diverse, nationally representative health information to support study designs.
ADVERTISEMENT
SCROLL TO CONTINUE
PCORnet will integrate data from 11 Clinical Data Research Networks (CDRNs), which originate in healthcare systems, such as hospitals, health plans or practice-based networks. These networks collect real-time data during patient care. PCORI is also supporting 18 Patient-Powered Research Networks (PPRNs), which are operated and governed by groups of patients and their partners who are focused on a particular condition and are interested in participating in research and sharing their own health information.