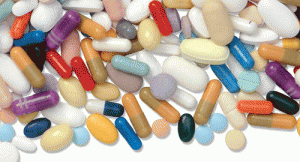 Sirukumab in Phase 3 Trials for RA
Sirukumab is a subcutaneously administered human, anti-interleukin 6 monoclonal antibody. It is currently being investigated in Phase 3 clinical trials for treating patients with moderate to severe active rheumatoid arthritis (RA): SIRROUND-D, SIRROUND-H and SIRROUND-T.1 These three trials are multicenter, randomized and double blind. Additionally, SIRROUND-D and SIRROUND-T are placebo controlled.
You Might Also Like
Also By This Author
SIRROUND-D is evaluating patients (n=1,670) with moderate to severe active RA who were nonresponsive to disease-modifying antirheumatic drugs (DMARDs). Its primary efficacy objective will be measured by the reduction of RA signs and symptoms and inhibition of radiographic progression. In SIRROUND-H, the primary study objective is to assess sirukumab efficacy when compared with subcutaneous adalimumab in biologic naive patients (n=559) with moderate to severe active RA who are intolerant to methotrexate (MTX). Patients could be either unresponsive to MTX or inappropriate MTX candidates. Finally, SIRROUND-T is assessing the efficacy of sirukumab as measured by the reduction of RA signs and symptoms in patients with active RA (n=878) who were intolerant to or unresponsive to anti-tumor necrosis factor alpha (TNF-α) therapies. Sirukumab is being administered in 50 mg or 100 mg doses every two or four weeks, depending on the study.
ADVERTISEMENT
SCROLL TO CONTINUE
Two additional trials include SIRROUND-M in Japanese patients who are unresponsive to sulfasalazine or MTX, and SIRROUND-LTE, the long-term extension study for patients who complete the SIRROUND-T and SIRROUND-D studies.
PsA Treatment Persistence Similar with Biologic Therapy vs. Biologic + DMARD
A recent study evaluated the comparative effectiveness of combination therapy with a TNF-α inhibitor plus a conventional DMARD vs. monotherapy with only a TNF-α inhibitor in treating adult patients with psoriatic arthritis (PsA) who were enrolled in a large U.S. database known as Corrona.2 Patients who had started a TNF-α inhibitor had to have been biologic therapy naive and have had a follow-up appointment ≥90 days after therapy initiation. The time to Clinical Disease Activity Index (CDAI) remission (<2.8) and staying on TNF-α inhibitor therapy (persistence) were the study end points.
ADVERTISEMENT
SCROLL TO CONTINUE
Demographics and treatment history were similar for both study groups. A total of 318 patients received combination therapy, and 201 patients received monotherapy. The mean follow-up was 2.1 years, and the mean patient age was 51.6 years. Treatments included MTX (91%), sulfasalazine, leflunomide, etanercept, adalimumab and infliximab. The final analysis included 497 patients for TNF-α persistence and 380 patients for time to remission.
There was no statistically significant difference between monotherapy and combination therapy for TNF-α persistence (31 months vs. 32 months, p=0.73), nor for time to remission (25 months vs. 21 months, p=0.56). Predictors of TNF-α persistence included longer persistence for Hispanic patients and longer duration of PsA. Predictors of shorter persistence included history of MTX use, BI and disease activity.