Congratulations! You've decided to become a rheumatologist and, in so doing, join the ranks of some of the most intelligent, empathic and dynamic physicians out there. But between your decision today and where you see yourself in three, five or 10 years, many more decisions must be made. Arguably, the most important is the decision of where to go for your fellowship training.
Your fellowship provides the tenor for your career ahead. Although each individual's circumstances are unique and many factors are beyond your control, the answers to some general questions will help you navigate the process of selecting programs.
Here are five critical questions I ask aspiring rheumatologists at my own institution and from others.
1.

What does your family want?

The most important decision you can make is actually not your own. It's your loved ones who make this decision. Therefore, it can't be understated that their involvement early in the process is absolutely critical to your success. Assuming your family members and friends are already okay with your decision to pursue two to three years of fellowship, you really have to listen carefully to what they would like in the coming years.

Actively listen to and solicit their opinions. Are they willing to, or have you, move across the country? What will happen to their jobs and career plans? Are they willing to endure long, hard days, as well as weekend calls at some of the busier programs? Do they enjoy cold weather as much as you do?

These important considerations may not necessarily be at the forefront of your mind, but if you fail to consider them now, they will reappear in one form or another in the future.
2.

Do you want to customize your training?

Most rheumatology fellows pursue two- or three-year fellowships leading to board eligibility in rheumatology. But this is not strictly the rule. Many fellows have completed fellowships in more unorthodox fashions. For example, I completed a dual-certification pathway in allergy/immunology and rheumatology. It took an extra year, and it was a lot more work, but before I started, I envisioned myself as a clinical immunologist at the intersection of autoimmunity and immunodeficiency. Having two certifications has been an essential step toward realizing my vision.

That's not the only combination possible. Depending on the training program and Accreditation Council for Graduate Medical Education (ACGME) requirements, some flexibility exists in incorporating other specialty training into your rheumatology fellowship. Infectious disease, nephrology, pulmonology and pediatric rheumatology are just some viable options. Because rheumatologists don't own an organ, rheumatology trainees can be much more creative than their peers in other specialties.

This customization can extend to other facets of fellowship as well. Masters degrees in public health, business administration, clinical research or medical education can be incorporated, if acceptable to you and your program director. With some effort, doctorate programs and extended research through such mechanisms as the National Institutes of Health T32 funding program can also be accommodated. These represent hard lifts, but if that is your desired career path, then finding programs that afford flexibility should be a priority.

On the other hand, these are significant commitments that can place you in a niche you may not necessarily want to be in. Moreover, important aspects on the back end of programs, such as the bureaucratic burden of crafting conjoined curricula, communicating with specialty boards and assuaging ACGME concerns, may hamper the ability to customize your training.

That shouldn't stop you from investigating the options, especially in programs that have proven records of training dual-certified fellows.
3.

Are you academically inclined?

In my opinion, it's incredibly unfair to ask so early in the decision process if you are interested in pursuing private practice or an academic career. People change, and opportunities present themselves in ways that change professional trajectories. But it's a decision that must be made.

You should take a self-inventory to see if you fit into the shoes of a clinician, researcher or teacher. Talking to your staff physicians in a frank and respectful manner can help you make this tough decision. Reach out to your local rheumatology society or other contacts to find rheumatologists in private practice to talk with. Remember, there's a whole universe of options, and you can enter industry, government or journalism, too.

In short, your list of programs should match whatever your heart desires. If you seek basic science research, perhaps going to a larger institution with more resources, support and contacts would be advisable. If you seek private practice, programs with electives set in the community may be higher on your list.
4.

Who will help you on your career path?
Fellowship programs often have flashy websites that detail what faculty members are doing. Study those websites closely. They provide clues about who can help in your career development. But these websites often don't mention a lot about the fellow physicians, which is a pity, because that represents real information that can make or break a decision to apply to a program. Who are the current fellows? What are they doing? Where did fellow graduates go? The success of your fellowship depends on your predecessors. If you're seeking a career path that has already been traveled by another, your challenges become far less foreboding. Resources and mentors may be available to help you in your development, as they have been for previous fellows.
The productivity of fellows can be a good proxy for gauging institutional support. Scholarly work is rarely, if ever, done in isolation; rather, it requires an entire ecosystem of support and mentorship. Robust records of scholarship by fellows may indicate fertile ground for future academic growth. Involvement in ACR activities, institutional awards and leadership positions may suggest fellows have the support to achieve their highest potential.
5.

How do you want to grow?

This is possibly the biggest and most difficult question to answer. Many people have ideas about what they want to do in fellowship and why. They have elaborate visions of research activities or clinical practice, some of which actually do happen. Others have a rough sketch of their future plans. Few are able to detail exactly how they want to become a rheumatologist.

Are you interested in greater autonomy and exploration? Certainly, some programs have a hands-off educational philosophy and encourage electives and free time for individual pursuits. Do you require greater structure? Indeed, some trainees need greater direction within a supportive learning environment. More didactic conferences, greater supervision in clinics, dedicated mentorship committees and detailed curricula may be signs of such an environment.

There's only one way to help answer this question: a detailed self-examination of how you have been learning during residency and medical school. Because our own self-perceptions are often not reflective of reality, asking others, including colleagues and mentors, is absolutely necessary. The other caveat is that fellowship is totally different from residency, and the lessons from the past may not be as applicable to the future as you may think.
Next Steps
Congratulations again on your well-thought-out decision to pursue rheumatology. You have undoubtedly taken the most significant step toward a fulfilling and joyful career of service. No matter where your path takes you, you will encounter hurdles and unforeseen challenges. In overcoming them, you will learn much about medicine, rheumatology and, most importantly, yourself. Whether that happens in a place that conforms to your learning needs, expectations and attitudes depends on your actions today.
Best of luck.
---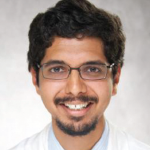 Bharat Kumar, MD, MME, FACP, RhMSUS, is the associate program director of the rheumatology fellowship training program at the University of Iowa in Iowa City. Follow him on Twitter @BharatKumarMD.