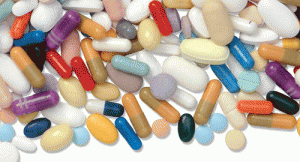 The ACR Supports the Safe Adoption of Biosimilars in U.S.
A top priority for the American College of Rheumatology (ACR) is the safe adoption of biosimilars. The ACR Board of Directors recently approved a revised position statement on biosimilars during the February board meeting that updates and clarifies the ACR's positions on extrapolation, substitution, notification and labeling. The original position statement was released in March 2015 shortly after the U.S. Food and Drug Administration (FDA) approved filgrastim-sndz (Zarxio) in the U.S. Subsequently, the ACR applauded the FDA draft guidance requiring separate, distinct names for biosimilars and biologic therapies, which occurred in August 2015.
On Feb. 9, 2016, the FDA's Arthritis Advisory Committee held a public meeting to review the license application of CT-P13 (a proposed infliximab [Remicade] biosimilar). At the time, the ACR provided recommendations for policy guidelines to implement as the committee decides whether to license additional biosimilars for sale in the U.S.1 If approved, CT-P13 would be the first biosimilar for the possible treatment of rheumatic diseases, including rheumatoid arthritis (RA), ankylosing spondylitis and psoriatic arthritis.
ADVERTISEMENT
SCROLL TO CONTINUE
Speaking on behalf of the ACR at the hearing, Angus Worthing, MD, FACP, FACR, a practicing rheumatologist and member of the ACR Government Affairs Committee, discussed how the collection of clinical data should ensure safety and efficacy prior to approval, as well as the collection of long-term, post-marketing studies of approved biosimilars to monitor adverse events. He also reiterated the ACR's position that distinct biosimilar names are necessary to ensure correct prescribing and dispensing, enable post-marketing monitoring of individual drugs, and increase prescriber confidence and enhanced market uptake.
Dr. Worthing advised the FDA to be cautious when it considers approving the extrapolation of biosimilar products for indications in which the reference biologic has already been approved in the absence of safety data specific to the individual biosimilar agent and a particular patient population. He called for FDA labeling to indicate whether a particular biosimilar product is interchangeable with its reference biologic and for the FDA to list all indications for which the biosimilar is approved. Additionally, he recommended that the FDA specify whether supporting clinical data for usage was derived from studies of the biosimilar or its reference biologic.
ADVERTISEMENT
SCROLL TO CONTINUE
Once Daily Tofacitinib Approved
In other news, the FDA has approved 11 mg extended-release tablets of tofacitinib citrate for once-daily administration to treat moderate to severe RA in patients who are intolerant of or have had an inadequate response to methotrexate.2
Romosozumab Reduces Risk of New Vertebral Fractures
A Phase 3 placebo-controlled fracture study in postmenopausal women with osteoporosis (FRAME) has shown that romosozumab reduces new vertebral fracture risk.3 Romosozumab is an investigational, bone-forming monoclonal antibody that inhibits the protein, sclerostin. Romosozumab has dual bone effects, increasing bone formation and decreasing bone resorption.4
Co-primary endpoints of reduced new vertebral fracture incidence through Month 12 and Month 24 were attained with monthly subcutaneous injections of romosozumab. At Month 12, a statistically significant 73% reduction in the relative risk of a vertebral fracture was noted. Through Month 24, a statistically significant 75% reduction in the relative risk of new vertebral fractures was noted for romosozumab followed by denosumab vs. placebo followed by denosumab.
ADVERTISEMENT
SCROLL TO CONTINUE
The secondary endpoint of reducing the incidence of clinical fractures (a composite of non-vertebral and vertebral fractures) in postmenopausal women with osteoporosis through Month 12 was also attained. However, the secondary endpoint of reducing the incidence of non-vertebral fractures through Month 24 was not met.
Adverse reactions included arthralgia, back pain and nasopharyngitis. Injection site reactions occurred in 5.2% of romosozumab-treated patients vs. 3% of placebo-treated patients during the 12-month period. Most injection site reactions were mild in severity.
Michele B. Kaufman, PharmD, CGP, RPh, is a freelance medical writer based in New York City and a pharmacist at New York Presbyterian Lower Manhattan Hospital.
References