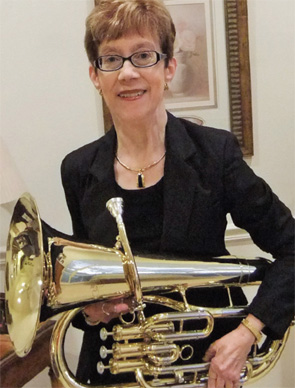 Sarah Troxell on the night of her first concert with the East Texas Symphonic Band.
"Mom, we'd love it if you and Dad moved closer to us," my daughter, Laura, said.
Move from Wisconsin to Texas? The idea sounded tempting to me because my grandchildren, ages 2 and 5, were growing up over 1,000 miles from us, and we saw them only once or twice a year. Plus, winters in Wisconsin had been more brutal every year with 35º below zero temperatures with wind chill and slippery, dangerous conditions. After much thought and consideration, we decided to leave the only state we had ever lived in and move cross country to Texas.
There were many details to work out. Because I have lived with rheumatoid arthritis (RA) for 37 years, successfully moving cross country was an even greater challenge than it would otherwise have been. Here are some practical suggestions to share with your patients if they plan to move cross country, or even across town.
Plan to Have Extra Amounts of Every Medication Needed
My RA has been successfully managed by effective medication. Prior to leaving Wisconsin, I filled each prescription as close to our moving date as possible to allow for a two- or three-month supply until I could establish care with my new Texas rheumatologist, Nils Erikson, MD.
I scheduled a new patient appointment with Dr. Erikson to establish care as soon as we arrived in Longview, Texas. I wanted to make sure he would order my teriparatide, etanercept, methotrexate, folic acid and dapsone at my initial appointment.
Of course, the teriparatide and etanercept required prior authorizations by my new Texas insurance company, which delayed obtaining the medication. I needed to make numerous (but polite) phone calls to facilitate the prior authorizations. I managed to receive my teriparatide pen on the exact day I needed to start it—just in time!
Unfortunately, almost every RA patient needs to jump through the hoops of their insurance company at some point to get the medications they need.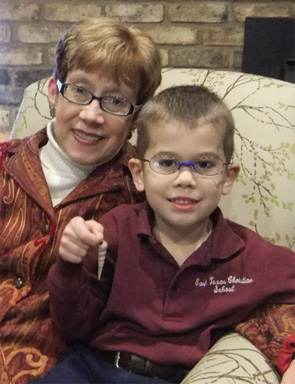 Sarah Troxell with her grandson, Matthew.
Provide a Comprehensive Health History to Your New Physicians
More than any other specialist, an RA patient's rheumatologist plays the most important role in helping them to live with this serious illness. They need to understand exactly how RA is affecting the daily life of their patient, both physically and emotionally, and how to best manage the symptoms.