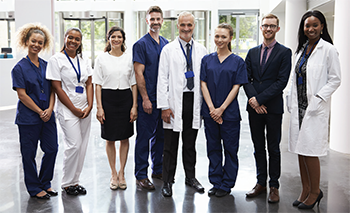 Rheumatology is truly a people specialty: We often develop lifelong relationships with our patients as well as our colleagues. We increasingly recognize that providing the best rheumatologic care requires a team effort. The collegial nature of our specialty is reflected in the ACR's mission statement: To empower rheumatology professionals to excel in their specialty.
In keeping with this mission, we are pleased to announce that our health professionals' membership division is changing its name to Association of Rheumatology Professionals (ARP). This name change highlights the dedication of the ACR to serve the entire rheumatology community. It also reflects our broadened base of interprofessional members (administrators, advanced practice nurses, health educators, nurses, occupational therapists, pharmacists, physical therapists, physician assistants, research teams and more).
ADVERTISEMENT
SCROLL TO CONTINUE
The name is new, but our commitment and promise remain the same: We are here for you, so you can be there for your patients.