Canadian Pediatric Rheumatologist Invested into Order of Canada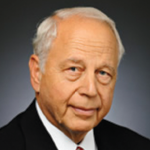 Peter Dent, MD, professor emeritus of pediatrics at McMaster University in Hamilton, Ontario, Canada, was invested into the Order of Canada in May. The Order of Canada is the country's highest civilian honor.
You Might Also Like
Explore This Issue
October 2018
Also By This Author
"Dr. Dent has had a substantial positive impact on healthcare, in Hamilton and far beyond, in so many ways during his long career as a researcher, clinician and administrator," says Paul O'Byrne, dean and vice president of the Faculty of Health Sciences at McMaster University. "This honor is well deserved."
ADVERTISEMENT
SCROLL TO CONTINUE
Dr. Dent's 50-year career as a clinician holds many highlights. He joined McMaster's School of Medicine (now known as Michael G. DeGroote School of Medicine) in 1967, its sophomore year, as an immunologic research scientist. He went on to create Canada's original multidisciplinary program in immunology and virology.
It was immunology that brought Dr. Dent to rheumatology. While doing his pediatrics residency at the University of Minnesota, he got interested in the then-emerging field of immunology. His immunology mentor was also a rheumatology pediatrician. By the time he returned to Canada, he was trained in rheumatology and immunology, and had completed a residency in pediatrics.
ADVERTISEMENT
SCROLL TO CONTINUE
He was McMaster's Department of Pediatrics chair from 1980–1990. During that period, he established the McMaster Children's Hospital and was instrumental in developing Hamilton's Ronald McDonald House. From 1990–1997, Dr. Dent held several senior hospital appointments, including vice president (medicine) for Chedoke McMaster Hospitals and director of research for Hamilton Health Sciences. He became professor emeritus for Hamilton Health Sciences in 1996 and worked with the Ontario Ministry of Health and Long-Term Care on alternative funding for academic physicians. In 2004, Dr. Dent was named an ACR Master.
From 2002–12, he served as associate dean, clinical services for the Faculty of Health Sciences, McMaster University. He retired as the head of pediatric rheumatology in 2015. Now his energies are spent on committees that screen for the genetic aspects of rheumatology. His time is mostly devoted to teaching and administration.
Now in his early 80s, Dr. Dent says, "You can teach, research and administrate past your due date, but when you're delivering healthcare, you need to be at the top of your game."
ADVERTISEMENT
SCROLL TO CONTINUE
In 2004, Dr. Dent was named an ACR Master.
Pediatric Rheumatologist Receives Honorary Degree from Alma Mater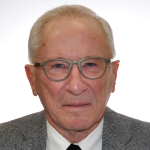 Ross Petty, MD, received an honorary Doctor of Science degree at the 2018 spring convocation of his alma mater, the University of Saskatchewan in Saskatoon.
He graduated from the College of Medicine at the university in 1965. Following advice from a professor, Dr. Petty moved on to the University of Michigan to complete his pediatric studies. Before the semester began, he broke his leg in a skiing accident. He had to pick an elective while he healed. "I figured I'd get the most sympathy in pediatric rehab. And the first patient I saw had juvenile arthritis. I was absolutely fascinated by this and realized this was what I wanted to do. It was a fascinating whole new world."
As one of the earliest pediatricians formally trained as a rheumatologist, Dr. Petty played a vital role in pediatric rheumatology for more than 40 years. In addition to his own work in Saskatoon, he created a formal pediatric rheumatology patient care, research and teaching program at the University of Manitoba—Canada's first.
He has seen tremendous strides in pediatric rheumatology care since the 1970s. "There was no depth to the pharmaceutical treatments back then. We had aspirin, prednisone and gold. About the best we could do was offer strong social work, nursing and physical therapy. And some hope of remission."
Dr. Petty is professor emeritus in pediatrics at University of British Columbia and Division of Pediatric Rheumatology at British Columbia Children's Hospital. He co-authored the bible of pediatric rheumatology: Textbook of Pediatric Rheumatology. He is also chair of the International League of Associations of Rheumatology (ILAR). The Canadian Rheumatology Association gave him the Distinguished Rheumatologist award in 1997.
In 2008, Dr. Petty received the Order of Canada in recognition of his work in the field of pediatric rheumatology; this following closely on the heels of his being named an ACR Master. He's so well respected in the field that when Canada's first Pediatric Arthritis Chair was created at the British Columbia Children's Hospital in 2013—only the second such chair in the world—it was named for Dr. Petty.
Dr. Petty played a vital role in pediatric rheumatology for more than 40 years.
New Rheumatologist at Houston Practice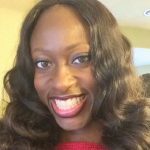 Latifa Fakoya, DO, joined the medical staff at Houston Methodist Rheumatology Associates in the middle of May. She earned her doctorate in osteopathic medicine at Nova Southeastern University College of Osteopathic Medicine in Fort Lauderdale, Fla. Dr. Fakoya completed her post-doctoral work at Medical College of Georgia and a fellowship in rheumatology at the University of Utah School of Medicine.
Dr. Fakoya didn't plan to be a rheumatologist. During her second year in medical school, she enjoyed the course in the musculoskeletal system, but it wasn't until her third year that she decided on rheumatology.
She was doing a rotation with a family practice doctor whose wife had rheumatoid arthritis (RA). At that time, the doctor's wife worked at his office. Dr. Fakoya says the wife's story "blew my mind." Years earlier the woman had to be carried to the bathroom. She was badly incapacitated by her disease. Then the modern RA drugs came along.
Dr. Fakoya was so taken with the dramatic change in the other woman's life, suddenly rheumatology looked attractive. "It is so gratifying what you can do nowadays with medications," she says. Add to that, there is a huge demand for rheumatologists in her area of the country, and you have a combination that makes for a rewarding practice.
'It is so gratifying what you can do nowadays with medications.' —Dr. Fakoya
---
Ann-Marie Lindstrom is an independent writer and editor based in the Tucson, Ariz., area.