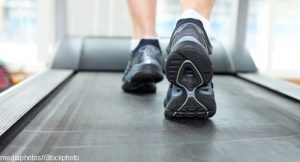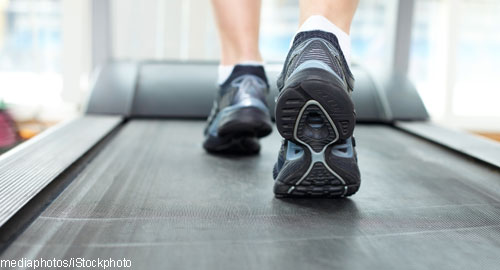 ATLANTA—To exercise or not to exercise? That's a question without a simple answer for axial spondyloarthritis (axSpA) patients, according to Maureen Dubreuil, MD, MSc, Boston University School of Medicine and the VA Boston Healthcare System, and Laura Passalent, PT, MHSc, ACPAC, Toronto Western Hospital, University of Toronto and the Krembil Research Institute, Toronto, Canada. The two were speakers at the 2019 ACR/ARP Annual Meeting.
You Might Also Like
Also By This Author
The pain, stiffness and fatigue that accompany ankylosing spondylitis (AS), radiographic axSpA (r-axSpA) and non-radiographic axSpA (nr-axSpA) are barriers and can discourage patients from exercising, the experts said. This can lead to a sedentary lifestyle and jeopardize patients' overall health and well-being.
ADVERTISEMENT
SCROLL TO CONTINUE
Even if patients are willing to exercise, they and their doctors face the dilemma of finding each patient's Goldilocks zone, Dr. Dubreuil said. "Both too much exercise and not enough are not good. Low activity results in underuse and instability, and high activity results in overuse and damage, including inflammation of the entheses. Patients need to find what amount and kind of exercise are just right for them."
The ACR and the Spondylitis Association of America/Spondyloarthritis Research and Treatment Network recently updated their joint recommendations for the treatment of AS and nr-axSpA. The authors of those recommendations:1
ADVERTISEMENT
SCROLL TO CONTINUE
Strongly recommend treatment with physical therapy over no treatment with physical therapy. These recommendations were from 2015 and were not reviewed in this update (level of evidence: moderate);
Conditionally recommend active physical therapy interventions (supervised exercise) over passive physical therapy interventions (massage, ultrasound, heat) (level of evidence: very low);
Conditionally recommend land-based physical therapy interventions over aquatic therapy interventions (level of evidence: moderate).
In Europe, the Assessment of SpondyloArthritis International Society and European Union League Against Rheumatism (ASAS-EULAR) management recommendations for axSpA, last updated in 2016, state, "Patients should be … encouraged to exercise on a regular basis; physical therapy should be considered."2
"There are a few more caveats in the European guidelines," Dr. Dubreuil said. She discussed three in particular:
"In axSpA, it is known that home exercises are efficacious, and these are, therefore, recommended to patients."
"[P]hysical therapy is proven to be more efficacious than home exercises."
"Physiotherapy is certainly more expensive and less feasible than home exercises, but may be required [for] some patients."
The Importance of Good Posture
"It's important to keep in mind that posture is the foundation of function," Ms. Passalent said. "Not all of our patients' [spines] will fuse, but if they do, we want them to make sure they fuse in good posture."