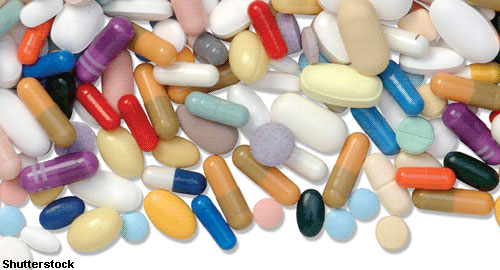 Bimekizumab is a humanized monoclonal IgG1 antibody that potently and selectively neutralizes interleukin (IL)-17A and IL-17F. In the Phase 2b BE ACTIVE study, bimekizumab was compared with placebo in an evaluation of patients with psoriatic arthritis (PsA). The ongoing study's primary objective is to establish dosing, which was unreported at press time.
At Week 12 of the study, 46% of bimekizumab-treated patients had at least 50% improvement in PsA joint symptoms (ACR50) compared with 7% of placebo-treated patients. These results were attained in a patient population that included both biologic naive and previously biologic-exposed patients.
The study's secondary endpoint was to achieve at least a 90% skin clearance (PASI90) at Week 12 in patients with active skin lesions (BSA≥3). Sixty-five percent of bimekizumab-treated patients achieved PASI90 compared with 7% of placebo-treated patients.
Bimekizumab was generally well tolerated by patients, with no new safety signals observed during the study. The most common adverse event was nasopharyngitis. The BE-ACTIVE study will continue for 36 weeks to evaluate maintenance of safety and efficacy. Bimekizumab is also being studied in psoriasis and ankylosing spondylitis patients.
---
Michele B. Kaufman, PharmD, BCGP, is a freelance medical writer based in New York City and a pharmacist at New York Presbyterian Lower Manhattan Hospital.
Reference
UCB. News release: Bimekizumab demonstrates impressive joint and skin responses for psoriatic arthritis patients. 2017 Dec 20.