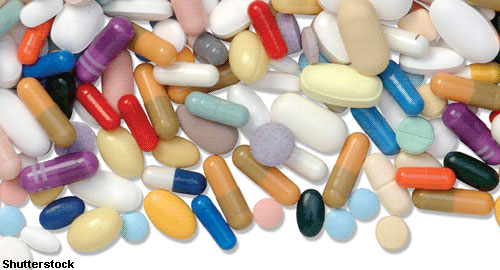 CHICAGO—Bimekizumab is an investigational interleukin (IL) 17A and IL-17 neutralizing agent being studied to modulate inflammation in psoriasis, psoriatic arthritis and ankylosing spondylitis. During the late-breaking abstract session at the 2018 ACR/ARHP Annual Meeting, researchers reported on the results of a 48-week, Phase 2b, randomized, double-blind, placebo-controlled study of bimekizumab in patients with active psoriatic arthritis (PsA).1
You Might Also Like
Also By This Author
In the study, 206 patients with active PsA were randomized into five groups to receive either 16 mg bimekizumab, 160 mg bimekizumab, 160 mg bimekizumab with a 320 mg bimekizumab loading dose, 320 mg bimekizumab or placebo every four weeks for 12 weeks. The study's primary endpoint was the ACR50 response at Week 12.
ADVERTISEMENT
SCROLL TO CONTINUE
At baseline, patients had to have a swollen joint count of at least three out of 76, a tender joint count of three out of 78 and fulfill the CASPAR criteria. Nineteen percent of patients had prior exposure to tumor necrosis factor-alpha inhibitors.
After Week 12, placebo-treated patients and 16 mg bimekizumab-treated patients were re-randomized to receive 160 mg or 320 mg bimekizumab. All other patients remained on their previous doses.
ADVERTISEMENT
SCROLL TO CONTINUE
The Results
More than 91% of patients completed the double-blind and dose-blind periods, with demographics and baseline disease characteristics balanced across groups.
At Week 12, patients showed a statistically significant dose response for ACR50. Additionally, significantly more bimekizumab-treated patients than placebo-treated patients achieved ACR20, ACR50 and PASI90 (in patients with a body surface area of at least 3% at baseline). Patients who continued their initial bimekizumab dose had increased response rates up to Week 24 for ACR 20, ACR50, ACR70, PASI75, PASI90, MDA and enthesitis resolution. These responses were sustained throughout the study and were comparable across the three highest dosed groups at Week 48.
Treatment-emergent adverse events showed no apparent dose relationship. Serious adverse events were seen in 4.4% of patients up to Week 48. The most common adverse event was nasopharyngitis, occurring in 12.1% of patients. Oral candidiasis was also reported in 4.9% of bimekizumab-treated patients. No cases of inflammatory bowel disease, major adverse cardiac events or death were reported.
ADVERTISEMENT
SCROLL TO CONTINUE
---
Michele B. Kaufman, PharmD, BCGP, is a freelance medical writer based in New York City and a pharmacist at New York Presbyterian Lower Manhattan Hospital.
Reference
Ritchlin CT, Kavanaugh A, Merola JF, et al. Dual neutralization of IL-17A and IL-17F with bimekizumab in patients with active PsA: Results from a 48-week phase 2b, randomized, double‑blind, placebo-controlled, dose-ranging study [abstract]. Arthritis Rheumatol. 2018 Oct; 70(suppl 10).