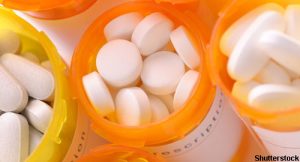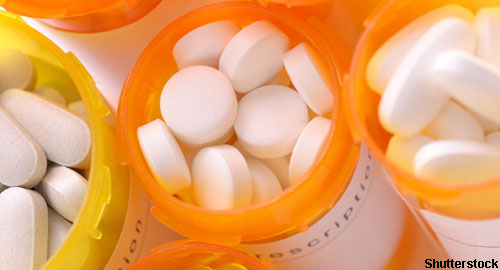 MADRID—Bimekizumab, an IL-17F and IL-17A neutralizer, has been shown to reduce inflammation and lead to clinical improvements in disease outcomes for ankylosing spondylitis patients. New research, presented during the 2019 European Congress of Rheumatology (EULAR), June 12–15, sought to assess bimekizumab's effect on patient-reported outcomes and quality of life at Week 12 of a 48-week double-blind, phase 2b study (NCT02963506).1,2
You Might Also Like
Also By This Author
The 48-week study was double-blind through Week 12 and dose blinded for Weeks 12–48. To participate, patients (N=303) with active ankylosing spondylitis had to have a Bath Ankylosing Spondylitis Disease Activity Index (BASDAI) score of 4 or more and spinal pain score of 4 or more (0–10 numerical rating scale), fulfilling the modified New York criteria. Patients were randomized into five groups to receive either 16 mg, 64 mg, 160 mg or 320 mg of subcutaneous bimekizumab or placebo every four weeks for 12 weeks. One prior anti-TNF alpha treatment was allowed.
ADVERTISEMENT
SCROLL TO CONTINUE
Study endpoints included improvement in BASDAI-50, Bath Ankylosing Spondylitis Functional Index (BASFI), Ankylosing Spondylitis Quality of Life (ASQoL) and Patient's Global Assessment of Disease Activity (PGADA) at Week 12. Safety was also assessed.
Week 12 Results
Ninety-eight percent of patients (n=297) completed the 12-week, double-blind study period. At baseline, patient-reported outcome and quality of life scores were similar in the treatment groups. BASDAI50 was achieved in 24–48% of bimekizumab-treated patients compared with 12% of placebo-treated patients. All bimekizumab-treated patients—regardless of dose—had higher BASDAI component reductions, including fatigue, hip or back pain, discomfort from touch or pressure, level of morning stiffness and duration of morning stiffness. BASFI, ASQoL and PGADA reductions from baseline were also greater for bimekizumab-treated patients than placebo-treated patients.
ADVERTISEMENT
SCROLL TO CONTINUE
The overall incidence of treatment emergent adverse events was comparable for bimekizumab-treated patients (37%) and placebo-treated patients (38%). Most adverse events were mild or moderate in severity. No new safety signals were identified.
This study showed bimekizumab treatment in patients with active ankylosing spondylitis was associated with improvements in patient-reported outcomes and quality of life.
---
Michele B. Kaufman, PharmD, BCGP, is a freelance medical writer based in New York City and a pharmacist at New York Presbyterian Lower Manhattan Hospital.
ADVERTISEMENT
SCROLL TO CONTINUE