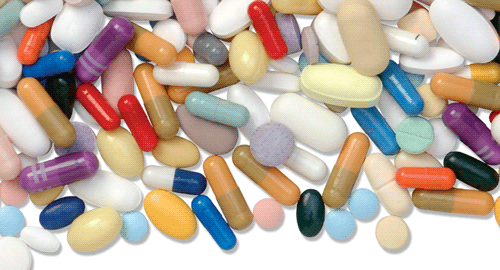 Second Biosimilar Meets Adalimumab Equivalence
In a pivotal Phase 3 clinical study of BI 695501, a biosimilar, the drug met its primary efficacy endpoint to establish equivalence to the reference product, adalimumab (Humira), in patients with active rheumatoid arthritis (RA).1 The study measured BI 695501's equivalence to adalimumab by the proportion of patients meeting ACR20 criteria at Weeks 12 and 24 compared with baseline. Secondary endpoints were also met, which included comparisons of immunogenicity, safety and DAS28.
Also By This Author
This study was a 42-week, randomized, double-blind, parallel arm, multiple-dose, active-comparator study in patients (n=645) with moderate to severe active RA who were receiving methotrexate. Each patient received either BI 695501 or adalimumab (Humira) every two weeks.
ADVERTISEMENT
SCROLL TO CONTINUE
FDA Warning for Testosterone Products
Prescription testosterone products are approved by the U.S. Food and Drug Administration (FDA) as hormone replacement therapy for men with low testosterone levels due to certain medical conditions, including—but not limited—to hypogonadism, as well as testicular damage from chemotherapy, radiation or infection. These are Schedule III treatments according to the Control Substances Act and include such formulations as topical gel, transdermal patch, buccal system and injection.
Recently, the FDA approved a class-wide label change for all prescription testosterone products.2 This new warning, as well as updates to the Abuse and Dependence section of the package labeling, includes new safety information from published literature and case reports regarding abuse and dependence risks associated with testosterone and other anabolic androgenic steroids. The new warnings alert prescribers to testosterone abuse and serious adverse mental and cardiac outcomes associated with the use of these prescription products.
ADVERTISEMENT
SCROLL TO CONTINUE
All testosterone labeling has been updated with information on the Abuse and Dependence section, and information has also been added to the Warning and Precautions section—advising prescribers of the importance of obtaining serum testosterone concentrations in patients, if abuse is suspected.
---
Michele B. Kaufman, PharmD, CGP, RPh, is a freelance medical writer based in New York City and a pharmacist at New York Presbyterian Lower Manhattan Hospital.
References
ADVERTISEMENT
SCROLL TO CONTINUE