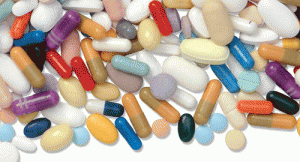 Biosimilars Receive Positive News
On Nov. 19, 2015, the European Medicines Agency's (EMA) Committee for Medicinal Products for Human Use (CHMP) recommended granting marketing authorization for SB4, an etanercept biosimilar product that will be called Benepali.1 If approved, Benepali can be used to treat rheumatoid arthritis (RA), psoriatic arthritis (PsA), axial spondyloarthritis and plaque psoriasis. At present, no biosimilars of etanercept or subcutaneous anti-TNF biosimilars are available in the European market. If approved, Benepali will meet both of these criteria.
On Nov. 25, 2015, Amgen submitted an application for marketing approval to the U.S. Food and Drug Administration (FDA) for ABP 501, its adalimumab biosimilar.2 The submission includes analytical, clinical and pharmacokinetic data. Phase 3 safety and comparative efficacy studies were performed for both moderate to severe plaque psoriasis and moderate to severe RA. The study results showed clinical equivalence to adalimumab, with safety and immunogenicity comparable with adalimumab.
Worldwide, Humira (adalimumab) sales were almost $12.5 billion in 2014. Humira patents expire in December 2016 in the U.S. and April 2018 in Europe.
Methotrexate Underused in U.S. for RA Patients
A recent analysis of U.S. methotrexate (MTX) use for RA was evaluated using Symphony Health Solutions' anonymized patient-level claims data.3 Using ICD-9 codes, the researchers identified 35,640 RA patients who started oral MTX treatment in 2009. The study followed these patients to 2014. The data included switches from oral to subcutaneous MTX and/or biologics, timing of treatment changes and oral MTX or subcutaneous MTX dosing at switches/addition time or end of follow up.
Forty-four percent of patients continued oral MTX alone through the end of the follow-up period (n=15,599). Forty-nine percent added or switched to a biologic agent (n=17,528). The median time before the addition of a biologic was 170 days, and 42% added a biologic within 90 days of oral MTX initiation. Only 7% switched from oral to subcutaneous MTX (within 534 days); 14% switched to oral MTX (within 90 days).
Overall, 71% of patients who switched from oral to subcutaneous MTX stayed on this treatment for about three years. Patients who added a biologic agent switched to a biologic after about 289 days. The mean time to change to a biologic agent was significantly longer (823 days, P<0.0001) for patients treated with subcutaneous MTX compared with those who received only oral MTX (170 days). This study showed that more than 40% of RA patients who initiated oral MTX treatment switched to or had a biologic added within 90 days after a median dose of 15 mg per week.