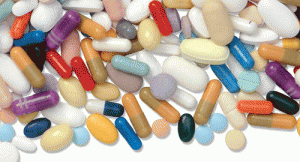 Brentuximab vedotin (Adcetris), an antibody-drug conjugate (ADC) directed toward CD30, is currently entering Phase 2 clinical trials for treating systemic lupus erythematosus (SLE).1
The ADC encompasses an anti-CD30 monoclonal antibody, which is attached by a protease-cleavable linker to a microtubule-disrupting agent, known as monomethyl auristatin E (MMAE). The ADC was developed to be stable in the bloodstream, but will liberate MMAE when it is internalized into CD30-expressing cells. This Phase 2 trial will help assess the safety and efficacy of brentuximab vedotin in managing adults with SLE. The drug is currently being investigated in at least 30 clinical trials, including four Phase 3 trials for different oncology uses, such as CD30-positive lymphomas.
The U.S. Food and Drug Administration (FDA) has accepted for review a new drug application for tofacitinib citrate (Xeljanz) 11 mg once-daily modified release tablets to treat moderate to severe rheumatoid arthritis in patients who have had an inadequate response or demonstrated intolerance to methotrexate.2 Preliminary equivalency data have shown comparability between tofacitinib 11 mg once daily and tofacitinib 5 mg twice daily, the current FDA-approved dose. The FDA is also reviewing tofacitinib 10 mg and 5 mg twice-daily tablets for treating adults with moderate to severe chronic plaque psoriasis who are candidates for systemic therapy or phototherapy. Tofacitinib is an oral Janus kinase inhibitor.
Michele B. Kaufman, PharmD, CGP, RPh, is a freelance medical writer based in New York City and a pharmacist at New York Presbyterian Lower Manhattan Hospital.
References
Seattle Genetics Inc. News release: Seattle Genetics initiates clinical trial of adcetris (brentuximab vedotin) in systemic lupus erythematosus, a chronic autoimmune disease. 2015 July 9.
Pfizer Inc. News Release: Pfizer announces FDA acceptance for review of new drug application for a once-daily formulation of xeljanz (tofacitinib citrate) modified release tablets. 2015 July 2.