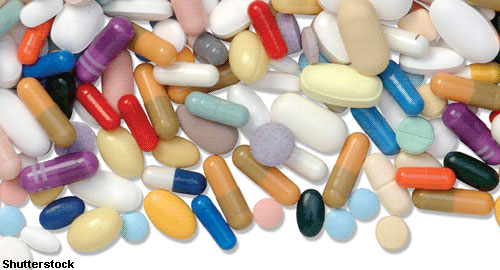 Canada Approves Erelzi for Psoriatic Arthritis
Health Canada has approved Erelzi, a biosimilar to Enbrel (etanercept), for treating psoriatic arthritis (PsA) in adults.1 In Canada, Erelzi is the only biosimilar to etanercept to obtain approval for this indication. In April 2017, Health Canada initially approved Erelzi to treat moderate to severe active rheumatoid arthritis in adults, polyarticular juvenile idiopathic arthritis in patients aged 4–17 years old and ankylosing spondylitis.
Dated Jan. 17, the Notice of Compliance from Health Canada states Erelzi can be used to reduce the signs and symptoms of PsA, inhibit the progression of structural damage of active arthritis and improve physical function in adults with PsA. Additionally, the treatment can be used in combination with methotrexate in adults who do not adequately respond to methotrexate monotherapy.
ADVERTISEMENT
SCROLL TO CONTINUE
Erelzi is available in a pre-filled syringe in 25 and 50 mg doses. It is also available in a pen designed for patients with limited dexterity.
FDA Moves to Increase Access to Naloxone
Naloxone is designed to treat drug overdoses in an emergency situation. But the agent requires a prescription, which may be a barrier for patients who are not under a physician's care. This requirement may also prevent individuals with substance abuse problems and those close to them from accessing it to prevent an overdose. The U.S. Food and Drug Administration (FDA) is currently working to make naloxone available over the counter (OTC), which may improve access.2
ADVERTISEMENT
SCROLL TO CONTINUE
In an attempt to encourage pharmaceutical manufacturers to enter the OTC market for naloxone, the FDA has taken the unprecedented step of proactively developing and testing a Drug Facts Label, which is required for all OTC drug products. This action is part of the agency's commitment to address the opioid crisis.
For naloxone, the Drug Facts Label has easy-to-understand pictograms demonstrating how to administer the treatment. Additionally, the FDA conducted label comprehension testing to ensure the instructions were easy to follow. The agency has designed, tested and validated key labeling requirements necessary to approve an OTC naloxone, which will aid interested pharmaceutical companies with their OTC naloxone labeling.
---
Michele B. Kaufman, PharmD, BCGP, is a freelance medical writer based in New York City and a pharmacist at New York Presbyterian Lower Manhattan Hospital.
ADVERTISEMENT
SCROLL TO CONTINUE