Eosinophilic granulomatosis with polyangiitis (EGPA) is an anti-neutrophil cytoplasmic antibody-associated vasculitis typically characterized by asthma, peripheral eosinophilia and medium- to small-vessel necrotizing vasculitis. Cutaneous manifes­tations in EGPA are diverse. Palpable purpura is the most common presentation, but urticaria, erythematous macules and papules, livedo reticularis, digital necrosis and cutaneous nodules have also been described.1 Non-hemorrhagic bullae are a rare initial manifestation of EGPA.2-5
Case Presentation
A 58-year-old woman with a history of adult-onset asthma and sinusitis presented with an acute bullous skin eruption. She had been prescribed amoxicillin-clavulanate for ear pain; however, after five days of antibiotic therapy, she developed pruritus overlying her chest and neck. Over the next few days, she developed diffuse extensive painful bullae and erythematous plaques.
On initial presentation to the emergency department, she did not have other symptoms and appeared systemically well. Dermatologic examination was significant for diffuse erythematous, edematous, well-circumscribed papules and plaques, with overlying vesicles and tense bullae. She had no mucous membrane involvement. Laboratory tests were unremarkable except for an elevated eosinophil count of 2.3×109 cells/L (reference range [RR]: <0.8×109 cells/L) and C-reactive protein (CRP) of 45 mg/L (RR: <3.1 mg/L). Her renal and liver functions were normal.
Provisional diagnoses included immuno­bullous disease, such as drug-induced bullous pemphigoid or linear IgA bullous dermatosis. A drug rash, with eosinophilia and systemic symptoms, and Stevens-Johnson syndrome were considered unlikely given the lack of systemic symptoms and mucous membrane involvement.
Lesional and perilesional skin biopsies were obtained. The patient was instructed to discontinue amoxicillin-clavulanate. She was discharged home on clobetasol propionate 0.05% ointment, with close outpatient follow-up.
Four days later, she returned with new-onset, tense hemorrhagic bullae on bases of painful, purpuric and palpable plaques (see Figures 1, above, & 2, opposite). Tender, violaceous and edematous plaques were present on her palms and soles. She also described pedal edema and chest pain. She had no constitutional symptoms. She was tachycardic at a rate of 120 beats per minute, with a low blood pressure of 98/64 mmHg.
In addition to her skin eruption, the examination was significant for splinter hemorrhages and nailfold capillary hemorrhages. Investigations revealed an eosinophil count of 4.2×109 cells/L (RR: <0.8×109 cells/L), CRP of 87 mg/L, troponin-T of 542 ng/L (RR: <9 ng/L) and N-terminal pro-brain natriuretic peptide of 1,438 ng/L (RR: <300 ng/L). No liver or renal impairment was seen. Her electrocardiogram showed sinus tachycardia. Given her history of adult-onset asthma, sinusitis, ear pain, nailfold hemorrhages, new purpura, hemorrhagic bullae and myocarditis, she was clinically diagnosed with EGPA. She was treated with 1 g of intravenous methylprednisolone daily for three days.
Skin biopsy later confirmed leuko­cytoclastic vasculitis with extensive eosino­philic infiltration and bulla formation. Direct immunofluorescence was negative at the dermal-epidermal junction. The presence of perivascular accumulation of IgG, IgA, IgM, C3 and fibrin was con­sistent with vasculitis. The distribution of immunofluorescence was not in keeping with systemic lupus erythematosus. No flame figures were seen. These findings were consistent with EGPA. Her myeloperoxidase titer was elevated at 75 IU/mL (RR: <3.5 IU/mL).
EGPA is typically not considered in the differential diagnosis of patients presenting with non-hemorrhagic bullae unless other clinical features are present.
Other investigations revealed an elevated rheumatoid factor of 288 IU/mL (RR: 0–20 IU/mL), normal C3 and C4 and negative cryoglobulins. Her renal function remained normal, with no proteinuria or cellular sediment. She was incidentally found to be hepatitis B positive with a viral load of 112 IU/mL and was started on tenofovir.
Following intravenous methylpredniso­lone, she was transitioned to 60 mg of prednisone daily with an outpatient taper. Intravenous cyclophosphamide was started and continued per the European Vasculitis Society protocol.6 With treatment, her skin lesions improved. Her troponin, eosinophilia and CRP also improved, and she was discharged home. 
Discussion
Dermatologic findings can present in 40–60% of patients with EGPA, with palpable purpura being the most common manifestation.1 Non-hemorrhagic bullae are an exceedingly rare cutaneous manifestation of EGPA. Four cases we found described bullae as the initial cutaneous manifestation of EGPA, one as a relapsing feature and another in a patient with overlapping EGPA and cryoglobulinemic vasculitis.2-5,7,8 EGPA is typically not considered in the differential diagnosis of patients presenting with non-hemorrhagic bullae unless other clinical features are present.
Interestingly, four cases of EGPA-Wells syndrome overlap presented with non-hemorrhagic bullae.9 Wells syndrome is a rare form of non-infectious cellulitis with histological findings of eosinophilic dermal infiltration and flame figures (i.e., collagen fibers coated with eosinophilic degranulation products). All of the cases had clinical features of both Wells syndrome and EGPA. Our patient did not present with pseudocellulitis, nor did she have flame figures on biopsy.
The mechanism of blister formation in EGPA remains unclear. Eosinophilic dermal infiltration, followed by the release of eosinophilic granule proteins, such as major basic protein (MBP), eosinophil-derived neurotoxin and eosinophil cationic protein, has demonstrated a role in the pathogenesis of other blistering diseases, such as bullous pemphigoid.10
In vitro addition of α2-macroglobulin, which inhibits MBP, was shown to block dermal-epidermal separation.11 A similar mechanism may explain the development of bullae in EGPA. This mechanism could also explain the common finding of bullae in EGPA-Wells syndrome overlap because Wells syndrome is associated with marked inflammatory changes from eosinophilic degranulation.
In Sum
We describe a rare case of EGPA pre­senting as a non-hemorrhagic bullous eruption with peripheral eosinophilia. The patient was initially thought to have either a drug reaction or a primary immunobullous disorder, and this drove initial investigations and management. EGPA was suspected only after she developed microvascular hemorrhages and purpura. Although rare, EGPA should be kept in the differential diagnosis of patients presenting with non-hemorrhagic bullae if prodromal features of EGPA, such as adult-onset asthma and otolaryngologic symptoms, are present.
---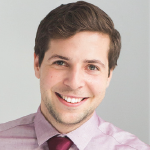 Jordan Friedmann, MD, is a PGY-3 internal medicine resident at the University of British Columbia, Vancouver, and is planning on pursuing a career in rheumatology.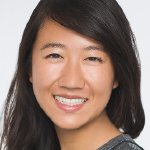 Julia Tan, MD, is a PGY-5 rheumatology resident at the University of British Columbia.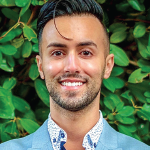 Danny Mansour, MD, is a PGY-4 dermatology resident at the University of British Columbia. He is the co-chair of the Canadian Dermatology Association Resident and Fellows Society, where he has organized and led nationwide dermatology curricula. He is the chief resident for the January–June 2022 term and has a strong interest in medical education.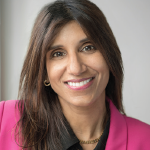 Sheila Au, MD, FRCPC, is a clinical associate professor in the Department of Dermatology and Skin Science at the University of British Columbia. She is an active member of the Canadian Dermatology Association's Canadian Rheumatology and Dermatology Working Group and served as an associate editor of the Journal of Cutaneous Medicine and Surgery. Dr. Au received the 2019 Practitioner of the Year Award from the Dermatology Society of British Columbia.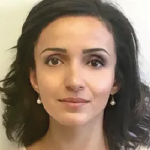 Neda Amiri, MD, FRCPC, is clinical assistant professor in the Division of Rheumatology at the University of British Columbia, as well as the director of the PReDICT (Pregnancy and Rheumatic Disease Clinic) clinic at Mary Pack Arthritis Centre and a consultant in the Lupus Clinic. She attended internal medicine and rheumatology training at the University of British Columbia.
Acknowledgments
We thank Hamid Masoudi, MD, FRCPC, staff pathologist at St. Paul's Hospital, Vancouver, for his assistance reviewing the pathology.
References