Conclusion
This is a remarkable case of a relatively healthy 63-year-old woman who was initially diagnosed as having an inflammatory arthritis, but was later found to have systemic sclerosis. Rapid intervention by the rheumatology team and initiation of proper treatment led to an excellent outcome. Fortunately, the patient's renal function recovered completely and gave this patient a chance to live a normal life.
---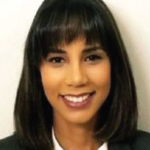 Adria Madera-Acosta, MD, is a second year resident in internal medicine at Trihealth Physician Partners, Cincinnati.
ADVERTISEMENT
SCROLL TO CONTINUE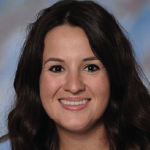 Teresa Sosenko, MD, is a first-year rheuma­tology fellow at the University of Illinois College of Medicine.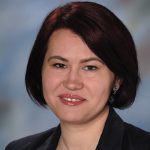 Diana Girnita, MD, PhD, is a rheuma­tologist at Trihealth Physician Partners, Cincinnati, and a faculty attending for the internal medicine residency program at Good Samaritan Hospital, Cincinnati.
ADVERTISEMENT
SCROLL TO CONTINUE