Conclusion
Allopurinol-induced granulomatous hepatitis is a rare phenomenon that rheumatologists should be aware of given the frequency with which this drug is used. A discovery of this condition should prompt a change in therapy to another urate-lowering agent, such as febuxostat, which has not had any reported cases of granulomatous hepatitis.
This case serves as a reminder that any clinical presentation without a clear etiology warrants a review of the patient's medication list. It is not possible to know every rare, adverse reaction to medications, but identifying a temporal relationship between a drug and a clinical presentation can help guide our clinical suspicions.
ADVERTISEMENT
SCROLL TO CONTINUE
---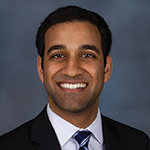 Raj Vachhani, MD, is a third-year postgraduate, studying internal medicine at the University of Alabama, Birmingham.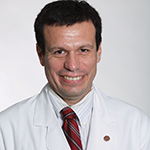 Angelo L. Gaffo, MD, MSPH, is the rheuma­tology section chief at the Birmingham VA Medical Center and associate professor of medicine in the Division of Rheumatology at the University of Alabama, Birmingham.
ADVERTISEMENT
SCROLL TO CONTINUE