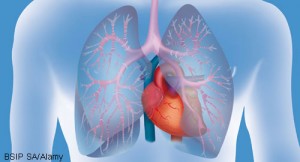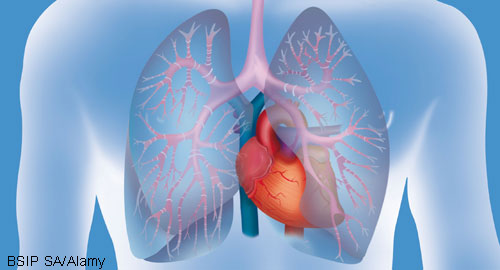 MADRID—Rheumatoid arthritis (RA) is among the most common autoimmune disease in the U.S., affecting approximately 1.3 million adults.1 Although tremendous treatment advances have been made in recent years, one extra-articular manifestation of RA that continues to pose a challenge with regard to detection and management is interstitial lung disease (ILD).
You Might Also Like
Also By This Author
At the 2019 European Congress of Rheumatology (EULAR), June 12–15, during a session titled, The Lung in Rheumatoid Arthritis, Iván Castellvi, MD, PhD, associate professor at the Universitat Autónoma, Barcelona, Spain, described the issues facing clinicians regarding ILD in RA. Dr. Castellvi began by noting that not all lung involvement in RA is ILD. Other diseases of the lung parenchyma in RA can include rheumatoid nodules, drug-induced pneumonitis and infections or malignancies that may or may not be directly related to RA and its treatment. Airway disease in RA include follicular bronchiolitis, obliterans bronchiolitis, bronchiectasis and arthritis of the cricothyroid joint. Vascular disease of the lung can manifest as pulmonary hypertension, pulmonary vasculitis and thromboembolic disease. Additionally, miscellaneous conditions can include Caplan's syndrome, which describes the combination of RA and pneumoconiosis that manifests as intrapulmonary nodules that appear homogenous and well defined on chest radiography.
ADVERTISEMENT
SCROLL TO CONTINUE
Risk Factors for ILD
Dr. Castellvi noted the evaluation of lung disease in RA patients involves assessing risk factors for the development of ILD, such as male sex, tobacco use, seropositivity for rheumatoid factor and/or the presence of antibodies to cyclic citrullinated peptide (anti-CCP) and disease severity.
The role genetics may play in this process was outlined in a 2018 article in The New England Journal of Medicine, marking an important contribution to this understanding. Given the phenotypic similarities between RA-associated ILD and idiopathic pulmonary fibrosis (IPF), the authors hypothesized the strongest risk factor for developing IPF—the gain-of-function MUC5B promoter variant rs35705950—may also be a risk factor for ILD in RA patients. In this study, more than 600 RA patients with ILD, 600 RA patients with no ILD and 5,400 unaffected controls were compared. The research showed the minor allele of the MUC5B promoter variant was associated with ILD in RA patients and that the MUC5B promoter variant was associated with an increased risk of ILD among RA patients, particularly those with a usual interstitial pneumonia (UIP) pattern on computed tomography (CT) imaging of the lungs.2
ADVERTISEMENT
SCROLL TO CONTINUE
Although these associations will need further exploration, it's helpful for clinicians to begin to understand the genetic underpinnings that may promote ILD development in RA patients. Such genetic information may become more widely accessible as more patients undergo genome sequencing.