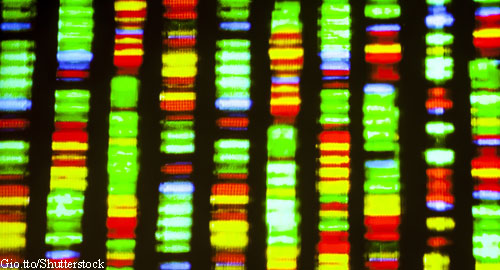 MicroRNA (miRNA) expression patterns represent a window into epigenetics. As such, circulating miRNAs may help scientists better understand and diagnose disease. Previous studies have shown that the quantities of certain miRNAs differ between healthy individuals and patients with lupus nephritis class IV (LN-IV). In general, these miRNAs were associated with positive regulation of the EEF2 gene, a gene that encodes the eukaryotic elongation Factor 2, which is important for protein synthesis.
Also By This Author
Recent research published Nov. 14 in PLoS One reinforces the idea that circulating miRNAs in peripheral blood may be useful disease biomarkers for LN-IV.1 Elkin Navarro-Quiroz, assistant professor at the Universidad Simon Bolivar in Colombia, and colleagues describe differences in the relative abundance of circulating miRNAs in plasma among patients with LN-IV, patients with lupus without nephritis (LNN) and healthy controls.
ADVERTISEMENT
SCROLL TO CONTINUE
"We found significant differences in the abundance of 24 miRNAs when comparing LN-IV patients with control subjects, two miRNAs when comparing LN-IV with LNN and 16 miRNAs when comparing LNN [with] controls. Alterations in the relative abundance of miR-589-3p, miR-1260b, miR-4511, miR-485-5p, miR-584-5p, miR-543, miR-153-3p, miR-6087, miR-3942-5p, miR-7977, miR-323b-3p, miR-4732-3p, and miR-6741-3p, and its possible association with lupus nephritis is described for the first time," write the investigators in their discussion.
The investigators suggest that these 24 novel differentially abundant miRNAs in the plasma of patients with LN-IV may be good candidates for use as diagnostic biomarkers of LN-IV.
ADVERTISEMENT
SCROLL TO CONTINUE
Their results indicate that lupus nephritis is caused by the effects of several miRNAs, as opposed to a single miRNA. These miRNAs appear to play a role in regulatory feedback loops, such as the E2F1 feedback loop, involved in proliferation and apoptosis that appear to be associated with the pathogenesis of systemic lupus erythematosus (SLE). Other miRNAs identified by the group, such as miR-199a-1, miR-199-2, mir-125b and miR-125b-5P, are negatively regulated by the transcription factor NFKB1. Together, it appears that the changes in the abundance of miRNAs may represent alterations in the miRNA-mRNA regulatory network that precedes the clinical onset of LN pathogenesis.
If true, the circulating miRNAs would not only provide insights into regulatory networks, but they may also expand our understanding of the pathophysiology of LN-IV. Example: miR-107-3p was more abundant in patients with LN-IV than in healthy individuals. This miRNA represses the expression of VPS4A, which is a gene that encodes an ATPase associated with intracellular protein trafficking and is believed to affect adaptive cellular immunity and antibody responses. In contrast, the investigators found miR-375-3p was less common in patients with LN-IV than in healthy individuals and more common in patients with LN-IV than LNN. This miRNA interacts with 290 genes, the majority of which are expressed in the kidney and lymph nodes. Thus, the authors conclude that not only could these miRNAs be useful in the diagnosis of LN-IV, but further investigation of these miRNAs may also yield new treatment approaches.