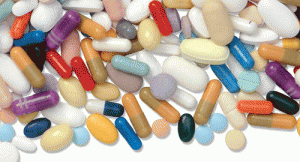 FDA Draft Guidance for Osteoporosis Treatments
The U.S. Food and Drug Administration (FDA) has issued a new draft guidance document for osteoporosis drug development.1 The FDA is asking that, in addition to performing nonclinical pharmacology and toxicology studies, drug manufacturers conduct long-term, nonclinical bone quality studies for new drugs and biologics for osteoporosis indications. These studies are necessary because of concerns about the long-term adverse effects of pharmaceuticals on bone quality. Additionally, there are no validated and reliable methods for noninvasive bone quality assessment in humans. These studies are needed to determine whether osteoporosis treatments result in poorer bone quality when taken for a long time.
According to the FDA, for most of these pharmaceuticals, manufacturers need to investigate the agent in two different animal species. In the guidance, specific recommendations are made for the indication of postmenopausal osteoporosis, the most commonly treated form of osteoporosis. Some biologics may be exempt from the two species recommendation.
ADVERTISEMENT
SCROLL TO CONTINUE
The guidance has been issued for public comment purposes only. Comments and suggestions regarding the draft document should be submitted within 60 days of the publication of the notice in the Federal Register announcing the availability of the draft guidance. Electronic comments should be submitted to www.regulations.gov. Written comments should be sent to the Division of Dockets Management (HFA-305), Food and Drug Administration, 5630 Fishers Lane, rm. 1061, Rockville, MD 20852. All comments should be identified with the docket number (HFA-305) listed in the notice of availability that publishes in the Federal Register.
Immediate-Release Benzhydrocodone Rejected by FDA
An abuse-deterrent, immediate-release, fixed-dose combination of benzhydrocodone (a hydrocodone prodrug and benzoic acid) plus acetaminophen (Apadaz, KP201/APAP) submitted to the FDA for approval to treat short-term acute pain has received a complete response letter.2 In the letter, the FDA states that the benzhydrocodone/acetaminophen (Apadaz) treatment is not ready for approval in its current form.
ADVERTISEMENT
SCROLL TO CONTINUE
In May, the FDA's Anesthetic and Analgesic Drug Products and Risk Management Advisory Committees voted 16–4 to approve the agent, but voted 18–2 that the analgesic should not have abuse deterrent labeling.3 The manufacturer plans to meet with the FDA to discuss future options for the agent.
---
Michele B. Kaufman, PharmD, CGP, RPh, is a freelance medical writer based in New York City and a pharmacist at New York Presbyterian Lower Manhattan Hospital.
References
ADVERTISEMENT
SCROLL TO CONTINUE