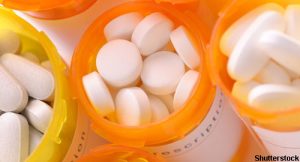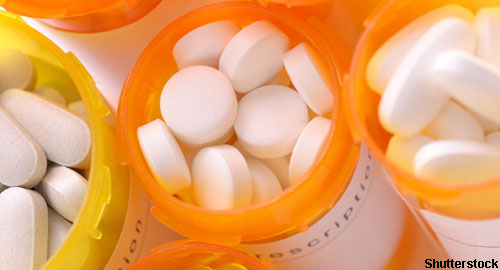 On Oct. 7, the U.S. Food & Drug Administration (FDA) approved avacopan for the adjunctive treatment of adults with severe active anti-neutrophil cytoplasmic antibody (ANCA) associated vasculitis (i.e., granulomatosis with polyangiitis [GPA] and microscopic polyangiitis [MPA]) in combination with standard therapy, such as glucocorticoids. Avacopan is an oral complement 5a receptor (C5aR) inhibitor, which was studied in the ADVOCATE trial published earlier this year (NCT02994927).1 Whether the treatment could replace glucocorticoids for some patients has not been well established.2,3
You Might Also Like
Explore This Issue
December 2021
Also By This Author
The Rheumatologist previously reported on the FDA's Arthritis Advisory Committee narrow vote to support the approval of avacopan to treat adults with active ANCA-associated vasculitis.4 The approval of avacopan was held up due to controversial study results on whether the agent itself was responsible for the beneficial effects in treating ANCA-associated vasculitis.5
ADVERTISEMENT
SCROLL TO CONTINUE
According to the manufacturer, avacopan is intended to be used as a steroid replacement, with similar efficacy but an improved safety profile compared with glucocorticoids. Advisory members felt the study design and the non-study-supplied glucocorticoids used in this single study made it unclear what benefit was due to avacopan vs. the glucocorticoids. There were also safety concerns because the study was not long term, minorities were poorly represented and certain adverse effects occurred (e.g., rhabdomyolysis, angioedema, hepatotoxicity).2
In its approval of avacopan, the FDA is requiring the manufacturer to perform a post-marketing study of at least five years' duration to evaluate safety outcomes, assess signals of hepatotoxicity and drug-induced liver injury and assess serious hypersensitivity reactions, including angioedema and anaphylaxis. The deadline for finalization for this study protocol is May 2022, with final results due September 2031.
ADVERTISEMENT
SCROLL TO CONTINUE
Additionally, ChemoCentryx Inc., must conduct a clinical drug interaction study to further delineate the pharmacokinetics of continuous avacopan dosing at steady state, with food and with CYP3A4 substrates. The goal of this study is to aid in determining appropriate dosing strategies for the administration of avacopan. The deadline for finalization for this study protocol is April 2022 with final results February 2023.
Considerations
Avacopan will be available in 10 mg capsules, with a recommended dosage of 30 mg—three 10 mg capsules—taken twice daily with food. The warning and precautions for the treatment include:
Hepatotoxicity, including transaminase elevations and hepatobiliary events, which can be serious or life-threatening. Therefore, it's recommended physicians obtain a liver panel prior to a patient starting avacopan, and every four weeks thereafter for the first six months of treatment. Subsequent monitoring for hepatotoxicity should be continued as clinically indicated;
Hypersensitivity reactions, including angioedema;
Hepatitis B reactivation; and
Serious, including fatal, infections. Patients should be closely monitored and properly treated for the development of signs of infection during and after treatment. The most common serious infections reported in clinical trials in patients treated with avacopan were pneumonia and urinary tract infection.
In clinical trials, the most common adverse reactions, which occurred in approximately 5% of patients, were an increase in blood creatinine, diarrhea, dizziness, fatigue, headache, hypertension, nausea, paresthesia, rash, upper abdominal pain and vomiting. Additionally, strong and moderate CYP3A4 enzyme inducers (e.g., rifampin) should be avoided while taking avacopan. When taking strong CYP3A4 enzyme inhibitors (e.g., itraconazole), the dose of avacopan should be reduced to 30 mg taken once daily.
ADVERTISEMENT
SCROLL TO CONTINUE
---
Michele B. Kaufman, PharmD, BCGP
, is a freelance medical writer based in New York City and a pharmacist at New York Presbyterian Lower Manhattan Hospital.
References