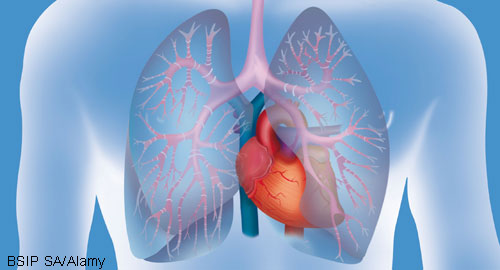 Patients with rheumatoid arthritis (RA) and scleroderma and systemic sclerosis (SSc) may develop interstitial lung disease (ILD), which affects a patient's breathing and quality of life. Prospective studies have revealed that in patients with SSc a greater rate of decline of forced vital capacity (FVC) is associated with increased mortality. Although corticosteroids are commonly used to treat these patients, little evidence exists to support this treatment approach. Alternatively, physicians may prescribe cyclophosphamide to treat patients with severe disease and/or rapidly progressing disease even though the immunosuppressant is associated with multiple side effects and is potentially toxic.
You Might Also Like
Also By This Author
Cochrane Library Review
A new Cochrane Library review by Hayley Barnes, MBBS, a respiratory medicine physician at Monash University in Australia, and colleagues evaluated whether cyclophosphamide can help preserve lung function in patients with ILD due to connective tissue disease. The authors also examined whether cyclophosphamide helps improve quality of life, length of life, breathing and ability to exercise, as well as the cost at which the treatment achieves these benefits.1
ADVERTISEMENT
SCROLL TO CONTINUE
The team found that patients with ILD associated with connective tissue disease may realize a small benefit from cyclophosphamide treatment. Unfortunately, because connective tissue disease-associated ILD is a rare lung disease, the research in this area is challenged due to the small number of potential participants.
Additionally, they found a small benefit in terms of % FVC when cyclophosphamide was compared with placebo, but they found no difference in % diffusing capacity of the lung for carbon monoxide (DLCO). They also found modest clinical improvement in dyspnea in patients treated with cyclophosphamide. However, the authors note that in many cases the estimates of effect were imprecise. They found no difference in efficacy when cyclophosphamide was compared with mycophenolate mofetil.
ADVERTISEMENT
SCROLL TO CONTINUE
Cyclophosphamide May Benefit Patients—at a Cost
Dr. Barnes and colleagues reviewed studies published prior to May 2017 and identified four studies that included 495 patients with ILD due to connective tissue disease. Three of the studies included only participants with SSc, and one included participants with SSc, dermatomyositis/polymyositis, systemic lupus erythematosus (SLE) and RA. The authors did not perform a separate analysis of the different subgroups. Participants in the studies tended to have relatively stable disease, baseline lung function of 66% to 80% FVC and no recent exacerbations or rescue immunosuppression therapy. Thus, the authors note the evidence presented in their review was derived largely from well participants. Additionally, the studies primarily included patients with SSc. But because it is not clear that evidence of efficacy in one connective tissue disease subtype can be extrapolated to all forms, the authors caution that the results may not apply to all patients with ILD with connective tissue disease.