---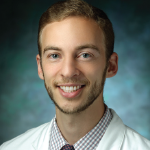 Jason Liebowitz, MD, is a second-year fellow in rheumatology at Johns Hopkins University. He earned his MD from Johns Hopkins University School of Medicine and completed his residency at Johns Hopkins Bayview.
You Might Also Like
Explore This Issue
January 2019
Also By This Author
References
Zhou Q, Yang D, Ombrello AK, et al. Early-onset stroke and vasculopathy associated with mutations in ADA2. N Engl J Med. 2014 Mar 6;370(10):911–920.
Navon Elkan P, Pierce SB, Segel R, et al. Mutant adenosine deaminase 2 in a polyarteritis nodosa vasculopathy. N Engl J Med. 2014 Mar 6;370(10):921–931.